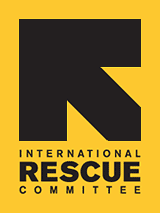 Since 1933, the IRC has provided hope and humanitarian aid to refugees and other victims of oppression and violent conflict around the world.
VOICES FROM THE FIELD
THE IRC BLOG
This Week's Voices: Lives at risk in Somalia

January 20, 2012
By The IRC
This is Somalia from International Rescue Committee on Vimeo: The IRC's Peter Biro reports on the crisis in Somalia, a country devastated by conflict and the worst drought in 60 years. As a result of the violence, hundreds of thousands of people are displaced inside Somalia with little access to humanitarian aid.

The International Rescue Committee's Kurt Tjossem on the violence hindering aid efforts for tens of thousands of Somalis in need of humanitarian assistance ... plus, other notable quotes touching on the IRC's work around the world:
"Unless humanitarian access improves [in Somalia], thousands of lives will be at risk."
-
Kurt Tjossem
, the IRC's Horn and East Africa regional director. Six months after the UN declared famine in parts of Somalia, worsening violence is creating more displacement and hampering the delivery of life-saving aid to tens of thousands of people.
"Afghanistan is a poor, agrarian, landlocked country. It's a nation that has seen close to 35 years of conflict. So it's going to require a long-term effort and commitment on the part of the global community to make a lasting difference here."
-
Nigel Jenkins
, the IRC's Afghanistan country director, speaking about the challenges facing Afghanistan as a NATO-led multinational force that has been based there since 2001 prepares to withdraw. That move will likely be accompanied by a reduction in humanitarian aid to the country.
"My younger brother Ahmed was killed because he loved Iraq and wanted to work for peace."
-
Zaineb
, an IRC refugee resettlement specialist from Iraq, sharing the family tragedy that led to her new life in the U.S. Many Iraqis have been targeted because — like Zaineb and her brother — they had worked with Americans after the fall of Saddam Hussein.
No comments yet.