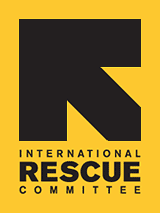 Since 1933, the IRC has provided hope and humanitarian aid to refugees and other victims of oppression and violent conflict around the world.
VOICES FROM THE FIELD
THE IRC BLOG
In West Africa, men "can prey upon women with impunity" [This Week's Voices]

February 22, 2008
By The IRC

Women taking part in the GBV Global Crescendo project took these photographs of violence in their villages. These photos are not staged. They document real attacks against women as they took place. Men routinely use violence against women with complete impunity. Photo: Goze Martine
A weekly round-up of notable quotes in the news and on the Web.
"Here in West Africa, as in so many other places where rape was used as a weapon of war, it has become a habit carried seamlessly into the 'post-conflict' era. Where normal law enforcement and justice systems have been disabled by war, ex-combatants and civilian men alike can prey upon women with impunity, and they do."
- Ann Jones, an author, expert on violence against women and volunteer with the International Rescue Committee's gender-based violence unit, published an op-ed about women in West Africa in The Los Angeles Times.
"Congo was ignored for too long."
- Charles Nasibu, a Congolese journalist living as a refugee in Norway, wrote in an opinion piece in the International Herald Tribune, which cited the IRC's mortality survey that estimates 5.4 million have lost their lives since 1998.
"Atlanta is a big city. Everything is huge. And people, the majority are very nice. They don't care whether you're Arab or Asian. But it's not the city I was dreaming of. I didn't dream I would be living in America as a refugee."
- Ahmad Ali (not his real name), an Iraqi refugee resettled in Atlanta with his family by the IRC, said in the cover story of Creative Loafing entitled "From Baghdad to Doraville," last week.
"I can't wait until when I hear the time they are coming. It's a feeling like when you think you lost something really important, then all of a sudden, you found it."
- Gabriel Dut Bethou, a so-called "Lost Boy of Sudan" resettled in the U.S. by the IRC told The Milford Daily News of Massachusetts. Bethou hopes to reunite with his family after not seeing them for 13 years.