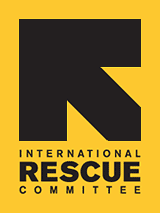 Since 1933, the IRC has provided hope and humanitarian aid to refugees and other victims of oppression and violent conflict around the world.
VOICES FROM THE FIELD
THE IRC BLOG
What we're reading: The End of Your Life Book Club

January 25, 2013
By The IRC
The International Rescue Committee was fortunate to have bestselling author Will Schwalbe stop by our New York headquarters today to discuss his latest book. "
The End of Your Life Book Club
" is "the inspiring true story of a son and his mother, who start a 'book club' that brings them together as her life comes to a close. Over the next two years, Will and [his mother] Mary Anne carry on conversations that are both wide-ranging and deeply personal, prompted by an eclectic array of books and a shared passion for reading."
Mary Anne Schwalbe was the founding director of the IRC-affiliated
Women's Refugee Commission
, leading the organization from 1990 to 1994. She was an eloquent, devoted and tireless advocate for women, children and adolescents affected by war and persecution. Will Schwalbe is a former senior VP and editor in chief of Hyperion Books and the founder and CEO of
Cookstr.com
.
No comments yet.