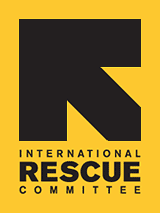 Since 1933, the IRC has provided hope and humanitarian aid to refugees and other victims of oppression and violent conflict around the world.
VOICES FROM THE FIELD
THE IRC BLOG
With Tom Brokaw in Rwanda - Part 4

November 9, 2007
By emily.holland
[youtube=http://www.youtube.com/watch?v=aNjjpuwCdQE]

Video: The IRC
The IRC's impact is intergenerational. In Rwanda, IRC centers for at-risk youth provide young people - including youth who had been living on the streets - the opportunity to get an education and learn important skills. I joined Tom Brokaw on a visit to one of these centers. What I remember most about this visit is the music.  Young people who had been living on the streets and enduring experiences no young person should singing, clapping and dancing again.  It was pretty moving. Watch Parts 1, 2 and 3
No comments yet.