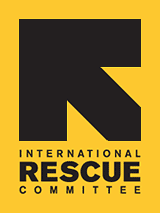 Since 1933, the IRC has provided hope and humanitarian aid to refugees and other victims of oppression and violent conflict around the world.
VOICES FROM THE FIELD
THE IRC BLOG
World Water Day: Update from Pakistan
The IRC has installed water tanks, hand pumps and latrines in flood damaged communities across Pakistan's Sindh Province. In the village of Aitbar Brohi, a girl pumps drinking water from a well.
Photo: Peter Biro/IRC
In 2010 my International Rescue Committee colleagues gave over 4.4 million people access to clean drinking water and sanitation. On this World Water Day (March 22), the IRC's Peter Biro provides an update on our work in Pakistan:
"A little more than six months ago Pakistan was inundated by the worst floods in living memory. The toll in human suffering was incalculable. Over 20 million people were made homeless or otherwise affected by the deluge. Some 1.7 million homes were destroyed and 5.4 million acres of land damaged. And the humanitarian crisis brought about by the flooding is far from over.
People who live in the country's vast flood zone still desperately need access to clean water and health care. Across Sindh Province the IRC has installed water tanks, hand pumps and latrines. Outside of the heavily flood-damaged village of Shah Wasaye the IRC has set up a mobile health clinic that is treating people for diseases brought on by contaminated drinking water and the lack of hygiene. Two roving medical teams provide services that have reached some 50,000 people in the province."
You can read more of Peter's story here.
No comments yet.