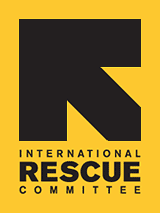 Congo Crisis
Conflict and humanitarian crisis in the Democratic Republic of Congo have caused an estimated 5.4 million deaths since 1998. Most perished from disease and malnutrition. In the Kivus, violence continues to rage with Congolese women and girls suffering increasingly brutal attacks. (Photo: Peter Biro/The IRC)
A series of landmark and peer-reviewed studies by the IRC and some of the world's leading epidemiologists conclude that an estimated 5.4 million people died from conflict-related causes in Congo since 1998. The vast majority were not killed in combat. Most tragically died from malaria, diarrhea, pneumonia and malnutrition--easily preventable and treatable conditions when people have access to health care and nutritious food.
FACT SHEET: MEASURING MORTALITY IN CONGO
Survey Archives
Measuring Mortality in Congo 2007 report
FACT SHEET:
IRC PROGRAMS
IN CONGO
How We Help
The IRC is aiding thousands of people in need of emergency assistance in eastern Congo with medicine, clean water, and other vital aid.
We also work on more long-term solutions for over 1.7 million people in 1,250 war- torn villages.
We are helping thousands of people who have returned home after the conflict to rebuild their lives and communities.
The IRC has helped over 40,000 survivors of sexual violence and their families.
We are working with the Ministry of Health to provide essential health care for 3.6 million people.
We are increasing access to education to keep children learning, even during emergencies.
Learn more about our work in Congo >
New York Times
Nicholas D. Kristof
Orphaned, Raped and Ignored
New York Times
Video: Congo's Forgotten War
With IRC's help, a 60 Minutes TV crew took a close look at the humanitarian crisis and the root causes of Congo's chronic violence. Watch the report.