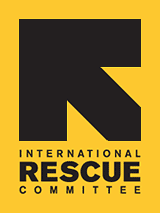 The IRC in Haiti
Photo: Melissa Winkler/IRC
When the devastating earthquake struck Haiti on Jan. 12, 2010, the International Rescue Committee immediately dispatched our emergency team to help. As the country slowly recovers and rebuilds, the IRC continues to work in camps and neighborhoods that lack basic services, assisting Haitians who are struggling to get by.
The Latest
How We Help
The IRC provided emergency assistance to thousands of homeless earthquake survivors who endured Tropical Storm Sandy in deluged camps.
The IRC is continuing to work to reunite children who were separated from their families after the 2010 earthquake with relatives.
The IRC is working with local authorities to foster good governance and a respect for human rights. We are also empowering communities to speak out about their needs and participate in finding solutions to their own problems.
The IRC is providing urgently needed hygiene and sanitation services in 58 camps in the capital city, Port-au-Prince.
The IRC is working to prevent sexual violence against women and to protect and support survivors.
We are mentoring adolescent girls, keeping them safe from sexual exploitation and offering new opportunities through such programs as financial literacy and skills training.
March 31, 2014
|
Blog
A stove provided by the IRC and a cooking course and start-up funds provided by one of our partners helped Melissa, a young earthquake survivor, start a business selling sweet snacks called beignets in Haiti's capital, Port-au-Prince.
Research
Selected Web Resources
In The Media
December 14, 2012
| The Guardian