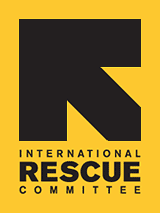 The IRC in Haiti
Photo: Melissa Winkler/IRC
When the devastating earthquake struck Haiti on Jan. 12, 2010, the International Rescue Committee immediately dispatched our emergency team to help. As the country slowly recovers and rebuilds, the IRC continues to work in camps and neighborhoods that lack basic services, assisting Haitians who are struggling to get by and helping them weather new disasters such as Tropical Storm Sandy.
The Latest
How We Help
The IRC provided emergency assistance to thousands of homeless earthquake survivors who endured Tropical Storm Sandy in deluged camps.
The IRC is continuing to work to reunite children who were separated from their families after the 2010 earthquake with relatives.
The IRC is working with local authorities to foster good governance and a respect for human rights. We are also empowering communities to speak out about their needs and participate in finding solutions to their own problems.
The IRC is providing urgently needed hygiene and sanitation services in 58 camps in the capital city, Port-au-Prince.
The IRC is working to prevent sexual violence against women and to protect and support survivors.
We are mentoring adolescent girls, keeping them safe from sexual exploitation and offering new opportunities through such programs as financial literacy and skills training.
October 15, 2013
|
Blog
IRC Voice Jencarlos Canela lends a hand at a lesson for kids in proper handwashing techniques at a camp for Haitians displaced by the 2010 earthquake.
THE Haiti EARTHQUAKE
On January 12, 2010 a powerful earthquake hit Haiti, killing more than 200,000 people and destroying much of the capital, Port-au-Prince, and other cities and towns. Some 1.5 million people lost their homes in the disaster and moved into crowded camps and settlements.
The quake separated tens of thousands of families. Many children became orphans.
Prior to the disaster, Haiti was already in crisis: Most Haitians had no jobs and lacked basic services, like medical care, clean water or sanitation. Many children were out of school and tens of thousands lived in orphanages, whether or not they had parents. The use of domestic child labor was common.
The earthquake made an existing humanitarian crisis worse.
AN UNCERTAIN FUTURE
More than three years after the earthquake, international and local aid organizations continue to work with the Haitian government to help Haiti recover and rebuild, but progress has been very slow.
There are many challenges, especially with finding permanent shelter for hundreds of thousands of people whose homes were destroyed. The quake left many houses beyond repair. Many people who owned homes or rental property can't afford to rebuild or make repairs as they have no income.
Before the quake, most people in Haiti rented their homes — today, there's little left to rent and they can't afford what's available. Government efforts to build new homes outside of cities have moved at a snail's pace. And many city residents refuse to move to the countryside where there are few jobs. So they stay where they are.
Just over 270,000 people remain in 352 camps and settlements and their future is uncertain. Conditions in the camps are getting worse because funding for vital services like water, sanitation and protection is diminishing.
People in the camps are increasingly vulnerable and must not be forgotten as critical efforts continue to build new housing and resettle people elsewhere.
A Vulnerable ISLAND
Haiti is one of the most disaster-prone countries in the world. It suffers a major catastrophe every three years. It is one of the world's most vulnerable islands to hurricanes, flash flooding, and landslides.
For camp residents who had barely recovered from the damage caused by Hurricane Isaac in August 2012, October 2012's Tropical Storm Sandy delivered a devastating blow. But IRC country director Miriam Castaneda says many show remarkable strength. "There is still a lot of trauma," she says. "But people here are extremely resilient."
Research
Selected Web Resources
In The Media
December 14, 2012
| The Guardian