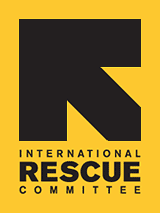 Rape in Congo
Helping Women Heal
Rape is used as a weapon of war in Congo. Armed groups rape to terrorize and control women and communities and to humiliate families. It's calculated and it's brutal. The International Rescue Committee is focusing on emergency care, counseling, prevention, advocacy and other support for survivors.
Photo: Peter Biro/ The IRC
How We Help
A recent peace agreement could halt the fighting—but it has done nothing to end the war on women. Tens of thousands of women and girls have suffered attacks, leaving them physically damaged and emotionally terrorized. The IRC and a number of other aid groups are working to ensure that women and girls have access to critical care.
Photo Essay | How IRC Helps

IRC in the News: Nicholas Kristof of The New York Times calls Congo "the rape capital of the world" and notes that the IRC is "among the few private aid groups" active there.
---
How You Can Help

Donate now: Your generous support provides lifesaving assistance—including health care, clean water, education and aid for survivors of sexual violence.

---
More from the Field