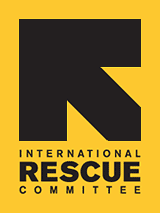 The IRC in Baltimore
When Zo and his wife Lal faced an unexpected reduction in her work hours, they found themselves unable to afford the rent on the apartment where they lived with their two children. Fortunately, the IRC in Baltimore was there to provide emergency housing assistance, and Zo and Lal no longer faced being evicted or having their utilities turned off.
Help support the IRC in Baltimore's Refugee Housing Fund today and quadruple your impact! Through May 31, the Harry & Jeanette Weinberg Foundation will match your donation — three-to-one — up to $25,000
Welcome
How We Help Refugees
The IRC makes sure newly arrived refugees receive:
a furnished home
help with rent
health care
nutritious, affordable food
English language classes
help building job, computer & financial literacy skills
education for their children
social services and community support
legal services toward residency & citizenship
Learn More
Latest from Baltimore, MD
Event Calendar »
Volunteer Opportunities
Stories of Our Work
The International Rescue Committee continues its emergency relief efforts in Haiti to assist some of the most...
BALTIMORE, Maryland - Imagine hiking six miles round trip for all the water you need for drinking, cooking...
"I fundamentally believe that the refugees with a farming background gain some sort of spiritual...
IRC Media Coverage in Baltimore
Get Involved with the IRC in Baltimore
Volunteer Inquiries
More Information
International Rescue Committee
Baltimore, Maryland
3516 Eastern Avenue
Baltimore, MD 21224
United States
Tel: (410) 327-1885
Sign up for the IRC in
Baltimore news