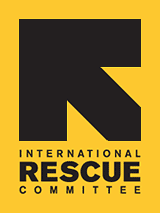 New Roots in Charlottesville
In spring 2009, IRC in Charlottesville implemented New Roots, a project to provide the resources for families to cultivate gardens of their own, fulfilling economic, health, and cultural needs in Charlottesville's refugee community. The families that participated last year reported not only saving money with their produce, but enjoying the easy access to fresh vegetables, and feeling satisfaction and a sense of community from being able to raise plants and share their harvests with friends and neighbors.

View pictures of New Roots build-out day and refugees' gardens here.
For the growing season of 2010, IRC will install raised garden beds for 20 refugee families that have arrived in Charlottesville in the last year. We are seeking donations of lumber, soil, seeds and seedlings, and garden tools to help a new group of families put down New Roots in Charlottesville. Email charlottesville@theIRC.org to learn about how you can be a part of New Roots!