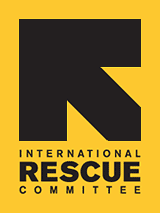 How to Become a Volunteer or Intern at the IRC
Volunteers and interns at the International Rescue Committee (IRC) in Dallas and Abilene help refugees on their journey from harm to home by providing refugees the support they need to rebuild their lives and become self sufficient. There are a variety of opportunities for volunteers and interns at the IRC, including but not limited to family mentors, interpreters, case management interns and office volunteers.

To become a volunteer or intern:
1. Learn about the work of the IRC in Dallas or Abilene by attending an information session. Upcoming information sessions in Dallas are scheduled on the following dates:

To RSVP for an information session, please click on a date below.
Thursday, June 20th, 6:00-7:00pm
Tuesday, June 25th, 10:30-11:30am
Thursday, July 25th, 6:00-7:00pm
Tuesday, July 30th, 10:30-11:30am
Thursday, August 22nd, 6:00-7:00pm
Tuesday, August 27th, 10:30-11:30am
Thursday, September 19th, 6:00-7:00pm
Tuesday, September 24th, 10:30-11:30am
Thursday, October 24th, 6:00-7:00pm
Tuesday, October 29th, 10:30-11:30am
Tuesday, November 19th, 10:30-11:30am
Thursday, November 21st, 6:00-7:00pm
Tuesday, December 17th, 10:30-11:30am
Thursday, December 19th, 6:00-7:00pm

Information Sessions are held at 6500 Greenville Avenue, Dallas, TX 75206. Evening sessions take place in the lobby conference room. Daytime sessions take place at the IRC office, 5th FL.
Email VolunteerAbilene@Rescue.org to learn about upcoming IRC information sessions in Abilene.

2. Submit a completed IRC Volunteer and Intern application to the IRC at VolunteerDallas@Rescue.org in Dallas or VolunteerAbilene@Rescue.org in Abilene.

3. Your materials will be reviewed and screened to determine qualifications and eligibility.

4. If selected for a phone interview, you will be called.

5. If selected for an in person interview, you will be contacted.

6. Successful interviews are proceeded by a background check. Your volunteer or intern placement will only be confirmed after your background check and references are cleared. The IRC in Dallas respectfully requests that you give a minimum of $30 to help offset the cost of your background check.

7. Schedule your first day with the volunteer coordinator after your placement is confirmed. All Interns and mentors must attend an orientation.
We hope to see you soon!