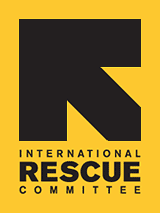 Internship Opportunities
The IRC provides opportunities for refugees to thrive in America. In Los Angeles and many other regional offices across the country, the IRC helps them rebuild their lives and achieve self-sufficiency. To accomplish this, IRC-LA relies heavily on efforts by our interns and volunteers.
Interns are asked to work at least 15-20 hours per week, Monday through Friday, for a minimum of 3-4 months. This is an unpaid internship. Preference is given to those who can contribute more hours.
Summer 2013 Internships begin in May or June and end in August or September 2013, depending on the intern's availability.
Reception and Placement Program Intern
The Casework Team provides initial services to orient refugees to life in the U.S., including (but not limited to) securing housing, addressing medical concerns, registering children in school, applying for Social Security and California ID cards, and linking refugees to our internal and mainstream services. The intern will assist the casework team with providing 3 months of intensive case management for newly arrived refugees.
Learn more.