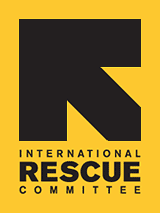 How to Become a Volunteer or Intern
Thank you for your interest in volunteering with the IRC in Miami! Your willingness to invest time and energy in our work is invaluable to the refugees we serve. Use the following steps to apply for a position and you'll be on your way to becoming an IRC Volunteer or Intern!

1. Contact the IRC Office and Attend a Volunteer Orientation.
We can answer any questions regarding IRC and the role of volunteers and interns. To learn more about the organization, volunteer opportunities and the requirements, we also encourage you to attend a Volunteer Orientation. This required training, offered once a month, may be completed at any point during the application process. This is essential for all those being considered for an internship position. The orientation also serves as an Information Session for those interested in more information before committing.

2. Select a Volunteer Position
These short orientations will give an in-depth look at each volunteer position and allow you to ask questions to determine which may be the best fit based on your interests and passions. You can also view our current volunteer positions online.
3. Request an Application
If you are ready to join the IRC as a volunteer, email VolunteerMiami@Rescue.org to request an application. You can also receive an application when you attend the Volunteer Orientation. Please note that the minimum commitment for IRC volunteer and intern positions range from three to six months.

4. Interview and Background Check
Once we receive your completed application, a member of our staff will contact you to arrange an interview. A Background Check is required for all those who have been hired for a specific internship or Volunteer position. It typically takes at least two weeks to complete the application process (including the background check). Please note: The IRC in Miami respectfully requests that you contribute $25 towards its cost.

Regardless of your application status you are invited and encouraged to attend our next orientation to learn more. Space at the orientation is limited. The orientation is held at the IRC Miami Office.

Orientations are held the 1st Monday of each month.
November 5th, 2012 at 6:00-7:00pm
December 3rd, 2012 at 6:00-7:00pm

To reserve a spot please RSVP by emailing: Mallory.Llanes@rescue.org