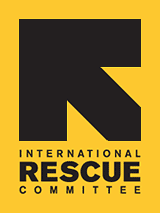 Typical Internship Positions
IRC in Miami provides wonderful learning and career development opportunities through our Internship Program. The following is a description of some of our typical volunteer/internship opportunities. Please note: not all positions are available at all times. Potential Interns must attend a volunteer orientation, complete an interview, and go through a background check before being assigned to a position. Click here to learn more about the volunteer process.

IRC in Miami interns commit to serve a minimum of 15 hours a week for at least 3 months. Some positions can be performed outside the office, although most positions require interns to be at the office. All internships are unpaid.

IRC in Miami offers the following internships:
ESL/Civics Instruction
Employment Services
Computer Literacy
Life Skills
Fundraising and Development
In-kind Donations
Case Worker Assistant
Volunteer Coordination
Mentoring Families
Description of Typical Positions:

Employment Department Intern 3 Month Commitment 5-10 hours/week
Employment Department Interns will assist with general job searches, research employers, and find new job leads. Help create resumes and cover letters for newly arrived refugees and assist with filling out job applications. Accompany clients on educational bus rides and take clients out to job searches. Help oversee our Job Training and Application Lab (JTAL) and participate in administrative/research projects as needed. We are seeking applicants with good people and computer skills. Applicant must be comfortable working with individuals of varying cultural backgrounds and English language ability. Experience with Microsoft Office programs and internet searches are highly recommended.


ESL Teacher Assistant 4 Month Commitment 6 hours/week
Assist ESL instructors in teaching refugee adults how to adapt to and become self-sufficient in American society. Help with group English language instruction and individual tutoring in a dynamic classroom setting. Actively participate in all classroom activities, model correct English usage for students and help create supplemental teaching materials. Volunteers must be reliable, willing to take initiative and anticipate students' needs, and have patience in enthusiasm in helping students learn English. Cultural sensitivity is a must.


Caseworker Assistant 3 Month Commitment 10-15 hours/week
The Resettlement Services Program is the first point of contact for newly arrived refugees and offers support, guidance and counseling through all stages of resettlement. The Case Management Team provides initial services to orient refugees to life in the U.S., including (but not limited to) securing housing, addressing medical concerns, registering children in school, applying for Social Security cards, and linking refugees to our internal and mainstream services. The Caseworker Assistant will support the Case Managers in ensuring refugees successful resettlement. The intern will work closely with the case managers in assisting them with case file preparations and updates, update resource list for client services that are available in the community (i.e. housing, medical, mental health, food). Work with case managers on client services such as, ESL training, community orientation, and employment. Interns need to be bilingual, proven ability to work with consideration and respect for cross-cultural differences, excellent communication and organization skills, strong computer skills, and the ability to work independently as well as in a team setting.


Donations Intern Assistant 4 Month Commitment 6 hours/week
IRC currently has two warehouses where IRC beneficiaries come to find items they need, such as clothing, kitchen items, small appliances, school supplies, toiletries and more. As the Donations and Store intern It involves interaction with in-kind donors and opportunities to assist with donor and vendor relations, garner monetary, in-kind and volunteer resources for refugee clients, and interact with people from a wide variety of countries and assist them to find items that they need as they start their new lives in this country. Interns must be Fluent in Spanish, reliable and flexible, organized with attention to detail, creativity and initiative to follow through on projects, a strong desire to help people and enthusiasm for working in a multi-cultural setting, and the ability to work independently as well as in a team setting.