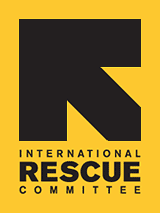 IRC Programs in New York
---
Resettlement
Meeting the basic needs for food, shelter and legal rights in the early, critical stages of resettlement.
Reception & Placement: Through a partnership with the Department of State, the IRC assists over 10,000 refugees to resettle in the U.S. every year. IRC staff and volunteers meet refugees at the airport and provide initial housing, furnishings, food, and clothing. Additional services include employment assistance, health and social service referrals, vocational training, English-language classes, and orientation to their new community. The IRC helps refugees to move towards self-sufficiency and integration in 22 U.S. cities.
---
Economic Empowerment
Protecting, supporting and improving household livelihoods and financial security.
Early Employment Services: The IRC provides vocational counseling, resume preparation, job search and placement services, and financial assistance for basic needs with the goal of helping refugees find their first job in America and achieve early economic self-sufficiency.

Extended Employment and Social Services: This extended employment program assists refugees for up to five years from their date of arrival with job preparation, placement, training, and transitional support.
---
Community Integration and Development
Strengthening communities and preparing individuals to participate fully in American society.
Immigration Services: The IRC offers high-quality, low-cost immigration legal services, assisting refugees and other vulnerable populations. Services include representation in connection with filing of applications and petitions for adjustment of status, family reunification, naturalization and other immigration benefits. In many locations, the IRC also offers classes in English language and civics to prepare individuals for naturalization. In helping refugees to attain citizenship, the IRC strengthens communities and encourages civic integration and participation.
---
Health and Wellness
Promoting wellness and ensuring access to healthcare services that address physical and psychological needs.
New Jersey Health Literacy Initiative: This program helps refugees learn about healthcare systems, access medical services, and provides additional assistance to refugees with special needs. Further, IRC offers technical assistance to refugee-serving healthcare agencies to ensure effective care.
---
Children, Youth and Education
Providing educational and developmental opportunities that build the essential academic, personal and social skills needed to succeed.
New York Literacy for Life Program: The IRC offers classes in English, financial literacy, health, employment preparation, computer training, and cultural orientation. Further, IRC trains volunteers to work directly with refugees in their homes to improve their English language skills and orient them to their new communities.

New York Refugee Youth Program: The IRC offers year round innovative programming to help refugee youth adjust to their new communities, succeed academically, and foster a positive multicultural identity. New York youth programs include: Afterschool and weekend academic enrichment programs throughout New York City, a summer youth academy, a youth leadership program, and long term academic guidance.