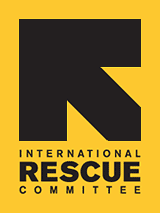 Refugee Youth Summer Academy Graduation
Over 100 refugee children and youth, ranging from the ages of 5 to 19 and stemming from countries such Tibet, Guinea, Burma, Nepal and Iraq participated in the 6 week intensive Refugee Youth Summer Academy (RYSA) designed to prepare students to succeed in New York City schools through a supportive and creative learning community. For the first time, the Summer Academy found its home on the grounds of Murry Bergtraum High School, and the students enjoyed exploring the neighborhoods of Lower Manhattan on several field trips. On August 17th, the school auditorium was filled with IRC students, parents, teachers and volunteers cheering on the new graduates.
Chief Academic Officer and Senior Deputy Chancellor from the New York City Department of Education, Shael Polakow-Suransky, was the keynote speaker for the graduation ceremony. Praising the RYSA graduates and their parents for their courage and achievements, Polakow-Suransky spoke eloquently of his family's own migration story and the challenges of making a life in a new home. He encouraged the students to push themselves to the limit in their studies and to follow their dreams.
For many students, RYSA was their first experience of an American education program. In spite of their differences in cultural background, religious beliefs, language and educational careers thus far, the intense bond created between each student during the Academy will set the foundation for their adjustment to their new life in New York City.
The IRC in New York would like to thank everyone involved in the 2012 Refugee Youth Summer Academy, especially the staff made up of assistant teachers, peer counselors, lead teaching staff, adult ESL teacher, Bollywood dance instructor, and talented guidance counseling staff. A special thank you goes out to the amazing Artists Striving to End Poverty (ASTEP) creative arts teachers, including instructors in Music, Visual Art, Storytelling, and Dance. A heartfelt thank you goes out to Crystal, ASTEP site coordinator at the Academy; and last but by no means least, the Refugee Youth Program team: Sailesh, Eleanor, Angela, Jessica and Ksenjia. Great work RYSA staff!
Read the
NY Times article
for an inside glimpse at this year's Refugee Youth Summer Academy
Photo: Autumn Potter/TheIRC