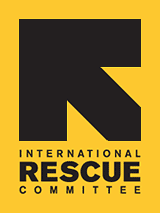 In-Kind Donations Frequently Asked Questions
1. Who should I contact locally to inquire about in-kind donations?

IRC in Oakland: Audra.Brown@rescue.org
IRC in San Jose: Catherine.Ngo@rescue.org
IRC in Sacramento: Chris.Debreceni@rescue.org
IRC in Turlock: Kathrene.Razo@rescue.org
IRC in Modesto: Linda.Listener@rescue.org

2. What items do you accept for in-kind donations?

The IRC in Northern California has 5 office locations across the region, and each office resettles refugees and asylees from different countries across the world. As such, local needs vary and change throughout the year. Reach out to your local office contact to check in about specific items you have. In general, those items that are greatly appreciated and utilized organization-wide include:
- Small household items
- Kitchen items
- Backpacks
- Bikes
- Children's toys (we prefer those that do not require batteries to operate)
- Tioletry items
- Furniture
- Televisions
** The IRC will only take items that are in NEW or LIKE NEW condition. All items will be inspected upon drop off and each office retains the right to refuse any items.


3. Conversley, what items do you not accept?

This is also dependent on each office's current needs, but organization-wide, we are not able to accept mattresses, sheets, or any other type of bedding. Due to office staff capacity and storage availability, clothing is also normally not accepted. Reach out to your local office contact to check in about specific items you have.

4. Can the IRC pick up my donations?

Each office has differing capacity to be able to pick up, but most often it is not possible. You should work with the local contact to arrange a time that you can drop off donations at the IRC office or at a refugee client's home.

5. Can I get a tax deduction?

The IRC is a 501c3, nonprofit organization, and as such donations can be tax deductible. After donating an item, the IRC will send you a receipt with our tax ID information and a record of the items you doanted. The IRC cannot place a value on the items you donated, so there will be space on the receipt for you to input that information as you see fit.