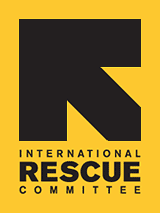 Refugee & Asylee Resources
"How do I...?" Guides
ELL Resources
Refugee Health Assessments
Public Welfare
Matching Grant Employment Program
Useful Web Sites
Asylee County Referral Resources
The "How Do I...?" page provides answers to common questions such as how to obtain travel documents, applying for permanent residency, showing you have the right to work, finding out which services or assistance you are eligible for and how to apply for a Social Security card.

The ELL Resources section contains a comprehensive list of ELL programs and classes in Alameda, Sacramento, San Mateo, Santa Clara, San Francisco, Contra Costa, Marin and Sonoma counties.

The health assessment section has contact information for clinics and hospitals that provide health assessments for refugees. Counties listed are: Alameda, Contra Costa, Kern, Los Angeles, Merced, Orange, Sacramento, San Diego, San Francisco, San Joaquin, Santa Clara and Stanislaus.

Under the public welfare tab you will find information about what documents you need to bring with you when applying for cash aid, food stamps, and/or MediCal.

The matching grant employment program will help you look for a job and provide you with cash assistance. The program will also teach you how to write a resume, apply to jobs & interviews, in addition to learning about the American workplace culture.

The useful web sites section includes links to information about obtaining a social security card, drivers license or California ID card as well as finding out what documents are needed to begin a new job. You will also find information about legal assistance regarding immigration matters, U.S. Citizenship and Immigration Services, registering for the selective service, filling taxes and financial aid for higher education and lesbian, gay, bisexual, transgender, and intersex (LGBTI) resources.

These PDF documents contain helpful asylee information for Northern California counties. On the document you will find information in each respective county about health services, cash assistance, food stamps, medical, employment assistance, matching grant employment program, English language learning resources and legal assistance.