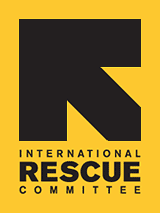 The IRC in Phoenix

Each year, thousands of refugees are invited by the U.S. government to seek safety and freedom. Forced to flee conflict or persecution, many refugees have survived against incredible odds. Refugees step off the plane with next to nothing but their dignity, hope and determination. In Phoenix, the IRC helps refugees to rebuild their lives.
Welcome
How We Help Refugees
The IRC makes sure newly arrived refugees receive:
a furnished home
help with rent
health care
nutritious, affordable food
English language classes
help building job, computer & financial literacy skills
education for their children
social services and community support
legal services toward residency & citizenship
Learn More
Latest from Phoenix, AZ
Event Calendar »
Volunteer Opportunities
Stories of Our Work
Refugee farmers in the International Rescue Committee's New Roots program in Phoenix work on 5...
A lovely story on the homepage of the New York Times today profiles the International Rescue Committee's...
When refugees arrive in the United States, they leave behind everything familiar. For many that also means...
IRC Media Coverage in Phoenix
Get Involved with the IRC in Phoenix
Volunteer Inquiries
More Information
International Rescue Committee
Phoenix, Arizona
5227 North 7th Street
Phoenix, AZ 85014
United States
Tel: 602 433 2440
Sign up for the IRC in
Phoenix news