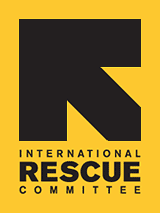 IRC Programs in Phoenix
---
Resettlement
Meeting the basic needs for food, shelter and legal rights in the early, critical stages of resettlement.
Reception & Placement: Through a partnership with the Department of State, the IRC assists over 11,000 refugees to resettle in the U.S. every year. IRC staff and volunteers meet refugees at the airport and provide initial housing, furnishings, food, and clothing. Additional services include employment assistance, health and social service referrals, vocational training, English-language classes, and orientation to their new community. The IRC helps refugees to move towards self-sufficiency and integration in 22 U.S. cities.
---
Economic Empowerment
Protecting, supporting and improving household livelihoods and financial security.
Early Employment Services: The IRC provides vocational counseling, resume preparation, job search and placement services, and financial assistance for basic needs with the goal of helping refugees find their first job in America and achieve early economic self-sufficiency.
Financial Education: The Financial Education Program helps families learn about American financial systems and how to be responsible consumers. Refugees learn how to reach their goals and become financially self-sufficient through a series of courses on practical skills, from balancing a checkbook to the essentials of long-term saving.

Micro-Enterprise Development: The Micro-Enterprise Development Program works with refugee entrepreneurs to refine their business plans, assist with zoning and other legal issues, and provide micro-loans to start-up refugee businesses.

New Roots Farm Program: Many of the IRC's clients with extensive agrarian experience want to continue farming but struggle in the desert climate. Through business consulting and small loans, the New Roots program helps them access land and the training tools to convert their skills to prosperous businesses in the Valley. Learn more >

Food Security: The Food Security program improves access to healthy foods in the areas where refugees live by working with local food providers and community groups as well as providing nutrition classes to refugees. The Food Security program also works with St. Mary's Food Bank to offer the Prickly Pear Food Pantry, which provides culturally appropriate emergency food assistance.

Individual Development Accounts: The Individual Development Accounts program is designed to help refugees save toward their American dream. Program participants open a savings account that can be used to purchase a home, start a small businesses, or help pay for post-secondary education. Accounts are held at local financial institutions and contributions are matched through private and public sources. Concurrently, participants attend financial literacy trainings that focus on practical financial management concepts including how to build good credit.

---
Community Integration and Development
Strengthening communities and preparing individuals to participate fully in American society.
IRC Interpreter Service: The IRC provides professional, cost-effective interpreter services to the community, including services in languages of lesser-diffusion. The program also provides professional trainings in community interpretation. Local service providers can also receive training on principles of interpretation and Title VI awareness. For more information, you can reach the Interpreter Service at phxinterpreters@rescue.org, or by calling Rabah Radhi at (602) 761-9171.

Citizenship and Integration Program / Pathways: This program provides civics instruction to individuals preparing for naturalization.
Volunteer Program: Volunteers amplify IRC's ability to address the needs of refugees while ensuring that they feel welcomed into their new communities. Volunteers work with IRC in Phoenix by assisting with community orientation, ESL, job readiness, citizenship and financial literacy classes, and much more. Volunteers and interns work directly with refugees and provide support behind the scenes. Learn more >
In-Kind Donation Program: Refugee families often arrive in the U.S. with little more than the clothes on their backs and the hope for a better future. The In-Kind program provides recently arrived refugees with essential items including clothing, toiletries, kitchen ware and school supplies that have been donated my members of the community.
---
Health and Wellness
Promoting wellness and ensuring access to healthcare services that address physical and psychological needs.
Well Being Center: This program provides individual, family & group counseling, as well as outreach to the refugee community about behavioral health issues and network capacity building to mainstream providers to help them better serve refugees. Services also include a Survivors of Torture Program (SOT) which is a case management program that provides social services, client advocacy and psycho-education, legal/immigration services, medical case management and counseling services for survivors of politically motivated torture. The SOT program is a shared initiative between the Phoenix and Tucson IRC offices.
Pre & Post Natal Program: This program provides group Pre & Postnatal Care for refugee women. IRC partners with St Joseph's Hospital and Medical Center and Phoenix Baptist Hospital. The purpose of the program is to decrease poor birth outcomes in refugee populations and increase the capacity of local medical providers to provide services to refugees. Services also include a Dental Program that ensures pregnant women and breast-feeding mothers have access to dental cleaning and oral health information to prevent the transmission of disease between mother and unborn child and/or infants.
Public Health Outreach Project: Many refugee families have been denied adequate health care prior to coming to the US. The IRC helps educate families about public health care and assists them with the application process. The IRC also works to reduce barriers to services by creating translated health documents and supporting the network of medical professionals who work with refugees.
Care Coordination Program: The Early Childhood Care program helps refugee families access services that are available in the US and works to create a 'healthy family' plan for families with children aged 0-5. The IRC also coordinates with pediatricians and other health professionals to create a strong network of refugee youth supporters. IRC partners with St Joseph's Hospital and Medical Center, Phoenix Baptist Hospital, Phoenix Family Medical and Arizona Medical Clinic.

---
Protection
Promoting durable solutions and ensuring life-saving protection of vulnerable populations.
Arizona League to End Regional Trafficking (ALERT): ALERT is an immediate support system for victims of human trafficking, helping them get back on their feet and reclaim their lives. With emergency case management, ALERT provides food and shelter for victims and their families, medical attention, mental health counseling, legal assistance, employment placement, and more. ALERT provides trainings to local community partners and staffs the Arizona state-wide anti-trafficking hotline, 1.888.60.ALERT.