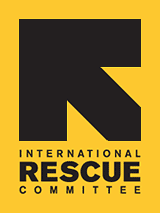 The IRC in Salt Lake City
As an essential part of our broader resettlement efforts, the New Roots program enables refugees to celebrate their heritage and nourish themselves and their neighbors by planting strong roots—literally—in their new communities. Through New Roots and a range of other programs, we are helping refugees establish a strong future for themselves and Salt Lake City. Learn more>
Welcome
How We Help Refugees
The IRC makes sure newly arrived refugees receive:
a furnished home
help with rent
health care
nutritious, affordable food
English language classes
help building job, computer & financial literacy skills
education for their children
social services and community support
legal services toward residency & citizenship
Learn More
Latest from Salt Lake City, UT
Event Calendar »
Volunteer Opportunities
Stories of Our Work
You may remember Ismail Arafat and Safirah Omar, whose refugee journey began in 2003 when they left their...
Thanks to everyone who donated to one of the International Rescue Committee's winter clothing drives,...
In the news:TODAY contributer Brooke Hauser's story about United States citizenship — and...
IRC Media Coverage in Salt Lake City
Get Involved with the IRC in Salt Lake City
Volunteer Inquiries
More Information
International Rescue Committee
221 South 400 West
P.O. Box 3988
Salt Lake City, UT 84110
Tel: (801) 328-1091
Fax: (801) 328-1094
Sign up for the IRC in
Salt Lake City news