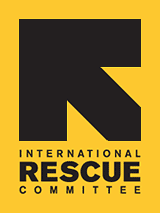 IRC Programs in Salt Lake City
---
Resettlement
Meeting the basic needs for food, shelter and legal rights in the early, critical stages of resettlement.
Reception & Placement: Through a partnership with the Department of State, the IRC assists over 10,000 refugees to resettle in the U.S. every year. The IRC in Salt Lake City resettles roughly 500 individuals per year. IRC staff and volunteers meet refugees at the airport and provide initial housing, furnishings, food and clothing. Additional services include employment assistance, health and social service referrals, vocational training, English-language classes and orientation to their new community. The IRC helps refugees to move towards self-sufficiency and integration.

Extended Case Management: Case management services are provided to all clients for their first two years in Utah. Services include regular home visits, needs assessments, crisis management, and supporting refugees to become self sufficient in the areas of health, employment, personal finances, housing, and education.
---
Economic Empowerment
Protecting, supporting and improving household livelihoods and financial security.
Early Employment Services: The IRC provides vocational counseling, resume preparation, job search and placement services, and financial assistance for basic needs with the goal of helping refugees find their first job in America and achieve early economic self-sufficiency. To learn more, please contact Nolan.Labarge@Rescue.org.
Job Club: IRC's Job Club trains refugees in vital skills needed for securing a first job in the US, including support with job applications, answering interview questions, and building a workplace vocabulary.

Computer Class: IRC's Computer Class teaches refugees how to use a computer to search for employment. Attendees will learn how to safely navigate the internet to search and apply for jobs.

Spice Kitchen Incubator: Spice exists to aid refugees and other qualifying community members in starting a full or part-time food business. It seeks to provide new entrepreneurs with the necessary skills to build successful food businesses while adding to the diverse food community in Salt Lake City. For more information, contact Natalie.El-Deiry@Rescue.org.
---
Community Integration and Development
Strengthening communities and preparing individuals to participate fully in American society.
Immigration Services: The IRC offers high-quality, low-cost immigration legal services, assisting refugees and other vulnerable populations. Services include representation in connection with the filing of applications and petitions for adjustment of status, family reunification, naturalization and other immigration benefits. In helping refugees to attain citizenship, the IRC strengthens communities and encourages civic integration and participation.

Civics and Citizenship Education: The Citizenship Education Program at the IRC in Salt Lake City prepares refugees to take the U.S. Citizenship exam. Classes focus on American Government, History and Geography, as well as English Language instruction and vocabulary. One-to-one volunteer tutoring provides more in-depth, personalized instruction. To learn more, please contact Anna.Springer@Rescue.org.

New Roots: New Roots seeks to build a healthier community through the development of small scale, urban farms and community gardens while increasing food access for refugees in Salt Lake City. To learn more about New Roots, click here. If you have any questions please contact Grace.Henley@Rescue.org.

Volunteer Program: Every year over 350 volunteers, both individuals and groups, work with the IRC in Salt Lake City. Volunteers work within all programs alongside staff to ensure all refugees receive necessary services. To view all intern and volunteer opportunities, please click here. If you are interested in volunteering, please contact VolunteerSLC@Rescue.org.

Family Mentor Program: Family Mentors are volunteers that meet with assigned refugee families to practice English, assist with unfamiliar tasks and activities, and provide a helping hand to welcome them into the community. For more information, please contact Lyn.Spataro@Rescue.org.
---
Health and Wellness
Promoting wellness and ensuring access to healthcare services that address physical and psychological needs.
Health Access and Education: IRC ensures that all clients receive a comprehensive health screening which includes a physical exam, immunizations and a brief mental health assessment. Staff secure primary care providers for refugees and provide interpretation services for medical and community appointments. For more information, contact Brooke.Virgen@Rescue.org.

Maternal and Child Health: The Maternal & Child Health Program works to ensure that all pregnant refugee women receive pre-natal and postpartum care. Staff teach workshops on various health topics and facilitate WIC Program enrollment and orientation. For more information, contact Trisha.Gourley@Rescue.org.

Health and Wellness Outreach: The Health and Wellness Outreach Coordinator holds Preventative Health Workshops for refugees on topics such as Navigating the Healthcare System, Clinic Tours, Self care and more. For more information, contact Yukiko.Stephan@Rescue.org.

Nutrition and Food Security: IRC provides education to refugees addressing diet related conditions such as diabetes, B12 and hypertension. Refugees who have been identified as at risk and/or in need of further assistance receive one-on-one support from staff. For more information, contact Emma.Thatcher@Rescue.org.

Mental Health: IRC facilitates mental health referrals for refugees made through initial health screening. The Mental Health Screening and Referral Specialist also educates clients on available resources. For more information, contact Devin.Petersen@Rescue.org.

Special Needs Case Management: The IRC provides special needs refugees with additional casemanagement assistance to help coordinate health appointments, access special needs resources, and connect to community services. For more information, contact Natasha.Rodes@Rescue.org.
---
Children, Youth and Education
Providing educational and developmental opportunities that build the essential academic, personal and social skills needed to succeed.
Youth Acculturation Program (YAP)

Mentorship and Tutoring (PLAY)

Community Engagement

School Navigation