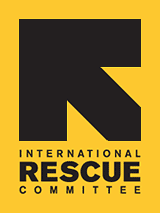 Volunteer/Intern Opportunities
The IRC in Salt Lake City has a number of different volunteer and intern opportunities available within all programs of our organization. Click on a program below to see possible volunteer and intern opportunities. Please take note that all positions posted may not be available at all times. Contact VolunteerSLC@Rescue.org to inquire further about the availability of a desired position.


Immigration/Citizenship
ESL Tutoring: Tutoring is provided through our Civics and Citizenship education classes. Classes focus on word recognition and language skills aimed at helping refugees prepare to take the US Citizenship exam. Classes are two hours long, and held on Monday evenings and Saturday mornings. You may choose to assist in one of these classes, OR you have the option to be matched up one-on-one with an individual as en ESL Mentor. As a mentor, you meet with your mentee on your own schedules, whenever you are both free. Whether you are tutoring in class, or meeting one-on-one with an indivual, we ask a commitment of two hours face time per week.
3 month commitment; 2 hours/week minimum
Administrative Immigration Volunteer: After a refugee resettles in the US, it is not the end of their legal road to become a US citizen. Refugees must apply for their green card one year after they have been in the US and then for their citizenship after five years. Additionally, refugees also need legal assistance to help bring over spouses and other family members. The Administrative Immigration Volunteer will help with correspondence with clients, filing, scheduling, and other projects assigned by the Immigration Coordinator.
3-5 days per week for 2-3 hours; flexible schedule
Youth Program
Afterschool Tutoring: Join a team of volunteers working in afterschool programs at schools with high numbers of refugee students. Tutor refugee students with homework, practice reading, writing and speaking English as well as tutoring in math and science. You can also volunteer on Saturday mornings from 9-noon to help with Saturday school, which is test prep to help students prepare for the CRT tests coming up in April. After 1 hour of tutoring, the 2nd hour includes helping to chaperone enrichment activities and may include helping to oversee, plan and sometimes even lead, enrichment activities like sports, music, dance, cooking, group games, and more. There is flexibility in the days you volunteer and the youth you work with each week as long as you can commit to coming at least one day every week for at least 10 total weeks during the rest of the school year. We are currently working with Granite Park Jr High school- join us!
10 week commitment; 2 hours/week minimum (Mon-Thurs)
School Orientation Intern: The School Orientation Program is ongoing, preparing newly arrived refugee parents to support their children's success in the U.S. school system. The School Orientation intern will work both independently and together with the Youth Program Coordinator to coordinate communication with district refugee liaisons and partner school staff. Duties include, but are not limited to: tracking monthly school enrollments, grades, and after-school activities, assisting with monthly cultural orientations and school tours, providing transportation where needed and researching best practices for parent engagement strategies. This is a great opportunity for candidates interested in education, social work, international relations, ESL, or child development. Scheduling is flexible; may include driving.
3 month commitment (may be extended up to one year); 15-20 hours/week minimum (preferred availability Tues, Wed, or Thurs)
Youth Program Assistant: The Youth Program Assistant will be working directly with the IRC Youth Program Coordinator. He/she will assist with school enrollment tracking/data entry, maintain communication between school partners, community agencies and refugee families, communicate with volunteers and track data, assist in revising and/or creating curriculum and lesson materials, and other job duties where needed. This position requires a great deal of self-motivation, dependability, flexibility, attention to detail and excellent communcatiion/people skills.
3-6 month commitment; 15-20 hours/week minimum
Health Program
Health Admin Intern: IRC Health Programs promote physical and psychosocial well being by ensuring access to healthcare services and providing culturally appropriate, strength-based, educational programming. The Health Admin Intern will provide administrative support to the health team. Duties may include data entry, completing health screening forms, transporting clients to and from health appointments, and other job duties as needed.
10-16 week commitment; 10-15 hours/week minimum
Health Advocacy Intern: The Health Advocacy Intern will assist members of the Health Access & Education team focused on ensuring clients receive the medical care needed to live healthy lives in the United States. Each Health Advocacy Intern will be assigned a caseload of clients to work with. Each caseload should receive services like bus orientation to their doctor and home, education in regards to preventative health and health access, and scheduling and coordination of appointments.
10-16 week commitment; 10 hours/week minimum
Mental Health Intern: The Refugee Mental Health internship will provide intern(s) with an opportunity to gain experience in mental health screening procedures, data collection and tracking, and mental health referral protocols. The intern(s) will provide direct support to the Mental Health Coordinator in indentifying clients in need of services and supporting clients access to treatment. The Mental Health Intern will administer assessments, collect and track data, participate in weekly health program meeting, research and identify community resources, and other job duties as needed.
10-12 week commitment; 10 hours/week minimum
Maternal and Child Health Intern: The Maternal & Child Health Program provides women and children with access to culturally and linguistically appropriate medical services; assists pregnant women with pre-natal and postpartum care; ensures well child care visits are scheduled; and assists families with access to WIC. Maternal and Child Health Intern will help schedule appointments, provide transportation to and from medical appointments, teach one-on-one family planning lessons in the community, help deliver new born kits to new moms, and other job duties as needed.
10-16 week commitment; 15-20 hours/week minimum
Employment Program
Employment Mentor: The employment mentor will be an employment guide and friend for a refugee during their adjustment into the American workforce. Employment mentors assist refugees in gaining and honing their job searching skills, and practicing English skills around job searching and the work place. Mentors should be prepared to: help fill out job applications, assist refugees in following-up on applications and interviews, both in person and over the phone, and aiding refugees in focusing on self-reliance through obtaining a job as soon as possible.
3-4 month commitment; 2 hours/week minimum
Employment Intern: As a member of the employment team, Employment Interns are responsible for assisting refugees become self-sufficient. Each intern is given responsibility for a group of 2-6 clients, known as a Job POD. With these clients he/she will teach them how to navigate the US job system from networking, to filling out applications, to following up and interviewing. Interns may also be responsible for teaching a job skills class, computer class, or other duties as assigned.
3-4 month commitment; 15 hours/week minimum
Job Club/Computer Class Volunteers: Assist refugees contact employers, fill out job applications, prepare for job interviews and more. Computer skills classes are held Wed 2-4pm and Job Club is held Thurs 2-4pm.
New Roots
Garden Intern: Do you love to garden? Are you interested in helping new members of your community learn how to garden successfully in Utah? As a garden mentor, you will provide support to refugee families gardening in Salt Lake City. The garden mentor works one on one with the family to ensure they are able to access and utilize their gardening space. This may include assisting with transportation, helping the family increase their gardening skills, and/or assisting elderly gardeners or gardeners with specific nutritional needs to get the most out of their gardens. If problems arise, garden mentors will work with the Refugee Agriculture Coordinator to brainstorm solutions.
Commit through the growing season; 2 hours/week minimum
Group work days: Volunteers and volunteer groups are needed to help in the common garden areas and at the New Roots Farm. Volunteer projects include weeding garden plots, helping with wildflower and perennial planting, maintaining irrigation systems, organizing tools, and managing compost, among other projects.
Volunteers needed Weekdays and Saturdays from April thru November, minimum of 2 hours for individuals and 3 hours for volunteer groups.
Donations
Donations Intern/Volunteer: Working closely with the donations assistant, the intern or volunteer will assist in the process of receiving and placing donations. He/she will work in pursuing community partnerships and donations from individuals. Intern or volunteer must be willing to lift objects and move furniture. Other duties may include delivering donations to clients, organizing storage units and office donation areas, corresponding with donors and helping with paperwork and filing.
3 month commitment; 5 hours/week minimum
DIY events: Do It Yourself (DIY) fundraising events are a great way for you to contribute to the IRC's mission of helping families that have been uprooted by crisis to survive and rebuild their lives. You can help us in our mission by hosting a DIY event. There are endless possibilities for fundraising events, so get creative and find the right event to appeal to your community and audience. For more information, click here.
Flexible schedule
Volunteer Operations Intern/Volunteer: The IRC Salt Lake City office operates with the support of more than 350 volunteers a year. Assist the Volunteer Coordinator with Volunteer Operations including recruiting new volunteers, tabling at events, processing applications, data-entry, organizing special events, and other duties as assigned. Intern or volunteer needed for 10-15 hours a week.
Resettlement
Family mentor: The family mentor will provide support to refugee families recently resettled into Salt Lake City. He/she acts as both a mentor and guide to refugees navigating a new community, and creates a safe space for the family to practice and build their English skills. Other activities that family mentors could do include: providing a neighborhood orientation, helping the children and parents learn walking or bus routes to school, reading mail, visiting museums and helping the family learn about low-cost community resources.
6 month commitment; 2 hours/week minimum
Logistics intern: Assist the Logistics Coordinator to implement a Home Maintenance and Safety program by fine tuning a curriculum, scheduling appointments with clients for home visits, presenting short in-home instruction on home care, inspect for maintenance needs, and communicate those to apartment managers. As needed, will also assist the Logistics Coordinator with inventory and tracking, apartment setups, filing supply orders, and apartment outreach.
3 month commitment; 10-12 hours/week minimum
Casework intern: The case management program includes providing core services to new arrivals, and helping clients work towards self sufficiency during their first two years in the U.S. in the areas of health, employment, finances, DWS, education, housing, family, and community. Case work interns work closely with one or two caseworkers throughout their internship, assisting and learning about all aspects of the case work program. Interns will assist with services like home visits and orientations, ESL and school enrollment, needs assessments, applications for social services, paying bills and case noting.
2-4 month commitment; 15-20 hours/week minimum
Bus Orientation volunteer: Help refugees navigate the bus system and teach them how to get to and from their home to important locations (i.e. IRC office, Department of Workforce Services, doctor's office, etc.). All volunteers will be trained. Volunteers needed to help with bus orientations each week from Monday-Friday during office hours (9am-5pm) for a minimum of 3 hours.
Office Support
Front desk reception coverage: Volunteers will greet visitors as they arrive and help with answering phones and transferring calls to staff. Volunteers will experience interaction of individuals of a number of ethnicities and must be willing to listen and communicate as effectively as possible. All volunteers will be trained.
One to two shifts a week, minimum of two-hours at a time during office hours Monday thru Friday between 9am and 5pm; flexible schedule
General office support: Volunteers will experience interaction of individuals of a number of ethnicities and must be willing to listen and communicate as effectively as possible. Duties may include: organizing office donation areas, helping with furniture deliveries or pick ups, conducting bus orientations for newly arrived refugees, data entry, or paperwork. Opportunities for further engagement upon request – like attending an airport arrival pick-up with caseworker to welcome newly arrived refugees or shadowing a caseworker on a home visit.
Flexible hours