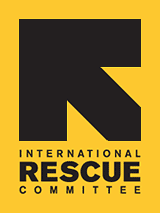 Employer Services
How can your company get involved?

1. Hire a Refugee


More than eighty employers in the San Diego area have found refugees to be a reliable solution to their workforce needs.
Here are just some local companies that work with IRC and hire refugee clients:
• The Service Companies
• Hilton San Diego/ Del Mar
• Good Nite Inn
• Subway
• Hometown Buffet
• T.J. Maxx
• Urban Corps
• Target
• Goodwill
• ACE Parking
Refugees sponsored by the International Rescue Committee (IRC) in San Diego:
• Enter the U.S. legally after overseas screening by the Department of Homeland Security.
• Are authorized to work and require no sponsorship.
• Have strong work ethics, and are reliable and loyal employees.
• Have a variety of skills and qualifications and can be prescreened to suit your hiring needs
• Qualify for the Work Opportunity Tax Credit
Whether you are seeking a housekeeper, I.T. technician or Medical Assistant, we have
candidates with work history, educational background and skills to suit the position.

The IRC provides supportive services such as job readiness training, transportation, placement and language interpretation services. All services are FREE to both refugee and employer.
Contact Sophie.Cheetham@Rescue.org or 619 641 7510 ext 293 for more information.
Photo: Iraqi refugee client working at the Hilton Del Mar by Genevieve Caston/The IRC
2. Offer your professional expertise


Employers and professionals can participate in one of the many networking events that IRC hosts for refugee clients. Some of the many examples of events that employers have participated in are: IT/ Computer Science Employer panel, Construction Site Tour for engineers, Mock Interview practice, and the Refugee Employment Resource Summit
Click here to watch a news piece about the Refugee Employment Resource Summit http://www.10news.com/news/31214744/detail.html
Contact Genevieve.Caston@Rescue.org
Photo: professional refugee client participating in the International Networking Night, photo by Thuba Nguyen/The IRC
3. Become a work experience site
Youth participants in our Connect2Work program complete 40 hours of intensive work readiness training at the IRC before participating in 40 hours of work experience at local companies.
Your company can become a work experience site for these youth with NO COST TO YOU. The IRC will match work ready youth 17-21 years old with your company based on their interests and skills, participants are paid by the IRC for their participation ensuring their dependability and enthusiasm.
Contact Genevieve.Caston@Rescue.org
Photo: Refugee youth placed with Urban Corps, Photo: April Crewson/The IRC
Special thanks to our funders:
SANDAG
LISC
Office of Refugee Resettlement
San Diego Workforce Partnership
JP Morgan Chase

Learn more about IRC's Employment and Career Develoment Programs