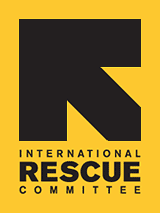 IRC Volunteer/Intern Process
How to Become a Volunteer or Intern

If you are interested in becoming a volunteer or intern for the IRC in San Diego, the first step is to attend a volunteer orientation. At the hour long orientation, you will learn more about the IRC and available volunteer/intern positions. Immediately following the orientation, you will have the opportunity to be interviewed. You may also schedule an interview for a later date. The minimum commitment for IRC volunteer and intern positions range from three to six months.

Space in the orientation is limited. To reserve a spot, see dates below and rsvp for the date/time that works for you. You will receive a confirmation e-mail with additional information the week of the orientation.It typically takes at least two weeks to complete the application process (including the background check). Please plan ahead if you are volunteering for school credit and have scheduling requirements. The orientation is usually held in the IRC Classroom.
Click here to see current volunteer and intern openings. Please review these positions before signing up to attend an orientation.

Please note: Volunteers must complete a background check and the IRC asks that you contribute $20 towards its cost.
Questions: Contact Christina.Braccio@Rescue.org
Upcoming orientation dates: Click on the link to send an E-mail Christina.Braccio@Rescue.org to reserve a spot:
Orientations are held at the IRC office in City Heights (usually in the IRC classroom on the 2nd floor).
5348 University Ave
San Diego, CA 92105

Directions
From the 8 fwy, exit Fairmount South
Merge onto Montezuma
Turn right onto Collwood
Collwood becomes 54th.
Turn right onto University and enter the first driveway on your right.
The IRC office is in the two story building on your left.
Park and enter through the Police Multi-Cultural Storefront entrance (east side of the building)
Go up the stairs and make two rights.
The orientation is usually held in the IRC classroom which is up the stairs and on the right.
There is an elevator in the building near the stairway.