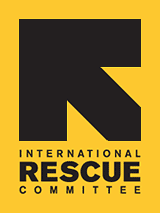 Refugee Resettlement Programs
Reception and Placement
Through a partnership with the Department of State, the IRC in San Diego resettles over 1,000 refugees each year. Our Resettlement team is comprised of nearly 30 dedicated, culturally and linguistically diverse staff members who meet refugees at the airport and provide initial housing, furnishings, food, and clothing. During their first months in the country, we continue to support the entire family as adults learn English and seek employment, children enroll in school and begin to learn, and the entire family takes steps towards lasting self-sufficiency and integration.
Cultural Orientation
During their first few weeks in the United States, refugees have much to learn. Our Cultural Orientation program is an 8 hour program that helps them do just that. Topics covered include American culture, laws and safety, health and benefits, transportation, education options for children and adults, immigration, and more. The interactive program is delivered in-language and in a culturally-accessible manner. Upon completion of the program, refugees receive a "Welcome Bag" that includes items to help them start their new life in San Diego.
Help support our Cultural Orientation program by making a donation to purchase a Welcome Bag. Your $13 donation will enable us to purchase items for the bag including an English dictionary, personal toiletries, a blanket, and a First Aid kit. If you make a donation through our secure website in $13 increments, we'll use your donation for the Welcome Bags. Thank you!
Photo: Cultural Orientation Class
VESL Plus
The Vocational English as a Second Language Plus Program ("VESL Plus") is a unique program that immerses new refugees in 32 hours a week of learning and skill-building.
This intensive program is offered in both our El Cajon office (for Iraqi refugees) and our City Heights office (for Swahili speakers and Karen Burmese speakers) and includes instruction in:

• Vocational ESL and English Conversation Groups
• Work Readiness and Career Development
• Financial Literacy
• Computer Literacy
• Transportation
In 2012-2013, IRC anticipates serving more than 300 refugees in the VESL plus program. Refugees who complete this rigorous program are well-prepared to get and keep entry-level jobs, a critical first step in lasting self-sufficiency.

Click here to learn more about the VESL Plus Program.

Photo: VESL Graduation
Health Navigation and Medical Interpretation
Some refugees arrive in the United States with chronic or acute medical conditions and accessing healthcare services – especially when a person does not speak English and has no familiarity with the U.S. healthcare system – is very challenging. Our team of Health Navigators and Medical Interpreters assist refugees in selecting healthcare providers, scheduling appointments and coordinating care, resolving health insurance challenges, providing transportation to medical appointments, and providing interpretation at doctor visits.

Photo: IRC Staff accompanies a family on a visit to the doctor


Wellness
Most refugees have experience years of trauma and hardship as a result of conflict in their home countries. Upon coming to the United States, the IRC in San Diego is invested in helping refugees build a lasting sense of mental and physical wellness. Our Women's Wellness Group offers refugee women the chance to learn about healthy lifestyles, build bonds that can mitigate social isolation, and participate in local walks and hikes to encourage physical activity and an enjoyment of beautiful San Diego. Upon completion of the program, participants receive a "Wellness Bag" to help them continue their healthy habits at home.
Help support our Wellness program by making a donation to purchase a Wellness Bag. Your $11 donation will enable us to purchase items for the bag including a cooking pot and utensils, a water bottle, and a pedometer. If you make a donation through our website in $11 increments, we'll use your donation for the Wellness Bags. Thank you!
Refugee Support Center – El Cajon
In October 2011, the IRC in San Diego opened a satellite office in El Cajon, California in the heart of the Iraqi refugee community. The Resettlement team is active in offering case management services at this location as well as many of our core programs including Cultural Orientation, VESL Plus, and Wellness programming. A daily IRC shuttle service provides convenient transportation between the Refugee Support Center and the broader El Cajon community and the IRC's main office in City Heights.
For more information, please contact Resettlement Program Manager Erica.Bouris@Rescue.org