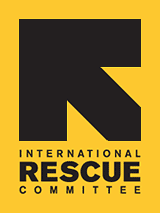 Summer Internships Now Available
The IRC in San Diego is now accepting applications for summer internships. The ideal candidate will be over 18 years old, interested in refugee issues, and able to commit at least 10 hours per week for most of the summer.
There are many positions available. If you are interested, please contact Gabriel.Davis@theIRC.org to request a list of positions and an application.
The following position is available in the IRC Center for Financial Opportunity:
Center for Financial Opportunity Interns will split their time between administrative work and client work. Interns will help clients find employment in the US by creating resumes and cover letters for newly arrived refugees and assist with filling out job applications. Interns may also accompany clients on educational bus rides and take clients out for job searches. Administratively interns will be responsible for reception duties, occasional research, and other tasks such as organizing mailers, creating binders, and making phone calls.
Qualifications:
Excellent written and spoken English; strong writing and communication skills a plus.
Organized with attention to detail
Able to work independently with minimal supervision
Must be comfortable working with individuals of varying cultural backgrounds and English language proficiency.
Strong interest in teaching American employment practices to individuals new to the United States.
A varied employment history and/or experience with online applications is highly recommended
Experience with Microsoft Office programs and internet searches are highly recommended.
Willingness to travel to El Cajon a plus.
Time Commitment: 16+ hours a week during standard business hours (Monday through Friday 9:00 to 5:00)
Application instructions: To apply please contact Gabriel.Davis@theIRC.org

Back to the IRC in San Diego