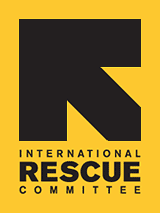 Volunteers Share
News articles about IRC Volunteers:
Karen Varela, IRC Immigration Volunteer in the Union Tribune
Kathryn Herrera, IRC Higher Learning Navigator Volunteer in the Union Tribune

IRC Interviews with Volunteers:
Jorge, Families Connect Mentor and Volunteer in the First Things First Beginner Class

What are your typical duties/activities on an average day of volunteering?
With First Things First, my typical duties consist of taking a group of 6-7 Burmese ESL students to the side and working with them at their pace. We took everything back to basics. We do intensive ABCs and 123s on a daily basis but I also try to introduce things like reading a clock, writing their phone number and address, and answering random questions on how to pronounce things!

With Families Connect, my activities range from helping the parents with their homework assignments to just having casual conversations with the whole family to help them feel more comfortable with their English-speaking skills.

What is most rewarding about your volunteer experience?
The most rewarding thing about my volunteer experience so far is hearing the words, "Good morning, teacher!" It makes me realize that they appreciate the time and attention that, not only myself, but other volunteers give to these students.

What is most challenging?
I must say that the most challenging thing I have come across with, thus far, is figuring out a way to convey encouragement to the students as they get frustrated when they don't understand something. Usually we try to laugh it out together, but there are times when I can see in their eyes that they feel stuck. There's always a way out, though.

What have you learned through your volunteer experience?
With Families Connect, I got to learn a little bit about the Bhutanese culture and a holiday that they celebrate in October, which I was told is similar to our Christmas. But this whole experience has reassured me that we, as Americans, take too many things for granted. Our food, clothing, modes of transportation, technology, money, our beds, you name it. This experience has helped me appreciate the little things in life that much more.

Do you have a particular story about volunteering you would like to share?
Just the other day, while we were having an earthquake drill during our First Things First class, we all had to get under the desks, as one usually does in classrooms during earthquake drills. The problem is that these desks are too few and too small for the average adult. I share a medium-sized round table with the 6 students I tutor. When the alarm rang and it was time to get under the table, as we were doing so, the students immediately noticed that I was way too big to fit under there with them. The majority of the Burmese students in my group are no taller than 5'3- 5'4. I'm 6'1 so all I could fit under the table was my head. The rest of my body stuck out like an elephant behind a shower curtain. The students and I had a good laugh. We may not speak the same language yet, but we can sure have fun together!

Adam, Volunteer in the IRC Center for Financial Opportunity

What are your typical duties/activities on an average day of volunteering?
Typically when I show up I have 2 client appointments where I assist in job searches. What this includes is creating or refining the client's resume and then helping them gain employment. Typically we try and apply for 2-3 jobs online for each hour and a half appointment. If there is much work needed on their resume, then we have less time available for applications which can typically take anywhere from 15-45 minutes each. Occasionally there are clients who have no previous work experience, so we help to teach basic interviewing skills and typical work place etiquette.

What is most rewarding about your volunteer experience?
Getting clients jobs! While I'm new and have yet to experience this, I can only imagine how good it will feel when I see the payoff of my work. On our bulletin board, we have a monthly posting of a client who has recently received employment through our efforts. I look forward to seeing one of my clients up there soon.

What is most challenging?
The language and cultural barriers are definitely the most difficult. It's hard to write a resume or find out what skills somebody has if they speak little to no English. We have clients who are not used to Western thinking nor the Western way of working, so we constantly have to emphasize things like being on time, eye contact or things as basic as personal hygiene.

What have you learned through your volunteer experience?
I've learned how good my life really is. It's hard to see people come in at the end of the month asking for food from the food pantry. Or people lined up out the door on the first of the month waiting for their monthly checks. While you're aware all of this goes on in the world, it's something that most people never really get to see or deal with firsthand. It makes you grateful for what you've got and makes me want to give back as much as I can to those in need.