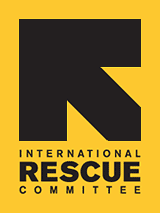 IRC Youth Programs
Program Spotlight

The IRC provides a range of opportunities for youth to prepare for their futures through the Connect2Work program. One student, Thao Tran, has impressed us with what she has been able to accomplish through our program, and we are very excited for her next steps after graduating from Crawford High School this June.

Photo: Jessica Wawrzyniak/The IRC

Thao came to the United States three years ago from Vietnam and initially struggled to learn English and adjust to the new culture and school system. Getting plugged into the IRC Connect2Work program helped her thrive .

Thao received one-on-one assistance with college applications, personal statement revision, financial aid, and scholarship applications through the IRC weekly college prep course. She also participated in a college tour to the University of San Diego.

Her hard work and involvement paid off as Thao received acceptance letters from the following universities: UC Berkeley, University of San Diego, UCLA, UCSD, SDSU, Mills College, University of the Pacific, as well as three CSU schools. In addition, she was awarded several grants and scholarships to assist with her financial needs.

As you may have guessed from her photo, Thao has decided to attend UC Berkeley this fall.

Thao has also been able to take great steps toward her future through the work readiness and career development components of the IRC Connect2Work program. With an interest in health sciences, Thao attended multiple Career Exploration Days and received a personalized tour of a bio-tech facility at Life Technologies in Carlsbad, all of which increased her understanding of this dynamic career field.

Thao recently began at internship at the UCSD Medical Center's Pharmacy Department with assistance from IRC's employment team.

We wish Thao continued success as she completes our program and pursues higher education and a promising career.
For more information, please contact Carolyn.Smyth@Rescue.org


Stories about the IRC Youth Programs:

IRC Youth Tennis Program: http://www.rescue.org/us-program/us-san-diego-ca/irc-youth-tennis-program
Graduation 2012: http://www.rescue.org/us-program/us-san-diego-ca/congrats-grads

Spring Break 2012: http://www.rescue.org/us-program/us-san-diego-ca/best-spring-break-ever



Back to the IRC in San Diego