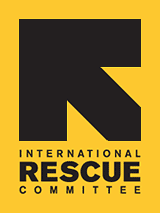 UPCOMING EVENT! March 15-April 16: Sanctuary Art Exhibition
What is Sanctuary? The Tucson art community heard our call to artists to define this term, and their answers will be on display at the Tucson Jewish Community Center this Spring. This is the second component of a three-venue collaboration between The International Rescue Committee (IRC) in Tucson, The Drawing Studio, The Tucson Jewish Community Center (TJCC) and The Tucson Museum of Art, who have joined forces to create Sanctuary through Partnership: A Collaboration featuring FLIGHT. More than two dozen local artists have submitted original works of art to be included in the exhibition, each depicting their own interpretation of Sanctuary. These local artists' work will be displayed alongside te IRC's FLIGHT exhibit, a special portfolio of individual works by twelve 20th century masters, including Alexander Calder, Marc Chagall, Joan Miró, and Robert Motherwell, representing their interpretation of the struggle of those who flee from their homes in search of freedom. The collection was organized by Varian Fry, an IRC representative in France during World War II, who rescued over 2,000 writers, artists, intellectuals and other refugees who were being targeted by the Nazis.You may view the Flight exhibit here.
Visit the Tucson Jewish Community Center to view this special exhibit March 15-April 16.
Join us for the Artist's Reception Sunday, March 17, 1-3 p.m. at the Tucson Jewish Community Center!
Panel discussion with artists Anh-Thuy Nguyen, George Strasburger, Marcia Wiener; Marianna Pegno, Tucson Museum of Art community programs coordinator; Meg Hagyard, fine art consultant and Jeffrey Cornish, Executive Director of the IRC, Sunday, March 24, 1-2:30 p.m.This juried group show is the result of a year-long conversation about the meaning of sanctuary for the world's most vulnerable.
For hours and information, visit www.tucsonjcc.org.
Your support makes a difference in the lives of Tucson's refugees. Consider supporting Tucson programs.