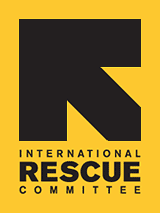 The IRC in Wichita
The IRC provides opportunities for refugees to thrive in America. Each year, thousands of refugees are invited by the U.S. government to seek safety and freedom. Forced to flee conflict or persecution, many have survived for years against incredible odds. They step off the plane with next to nothing but their dignity, hope and determination. In Wichita and many other regional offices across the country, the IRC helps them rebuild their lives.

The International Rescue Committee in Wichita opened in September 2011. Our mission is to empower refugees to rebuild their lives, restore their sense of dignity, and fully participate in their new communities by providing compassionate support, resources and programs tailored to their unique needs. The assistance we provide includes:
A furnished home
Help with rent
Health care
Nutritious, affordable food
English language classes
Help building job & financial literacy skills
Education for children
Social services and community support
Other necessities such as clothing and warm blankets, cultural orientations, and, most importantly, assistance in finding and maintaining employment are also provided. Our goal is to serve 150 refugees in 2012.
General Information: Wichita@Rescue.org
Volunteer Opportunities: VolunteerKS@Rescue.org
I invite you to join us in our efforts and encourage you to visit our website often. It is through your support that the IRC is able to help refugees move from harm to home.
Chryle Nofsinger-Wiens
Resettlement Director
Contact Us
Contact Us: International Rescue Committee 401 N. Emporia Wichita, KS 67202 United States Tel: +1 316 351 5495