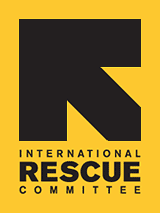 Since 1933, the IRC has provided hope and humanitarian aid to refugees and other victims of oppression and violent conflict around the world.
VOICES FROM THE FIELD
THE IRC BLOG
New freedoms and customs -- and connections to home

June 22, 2010
By Misha Cohen
Pratiska finds a sticker that she places on her forehead as a vermillion Tikka, a red paste that Nepali women wear to symbolize that they are married.
Photo: Misha Cohen/The IRC
Freelance photographer and IRC volunteer Misha Cohen has been telling the story of the Bhutanese Timsina family's first months in the U.S. in pictures. Follow the odyssey of Chet Nath, his wife, Uma, and their five-year-old son, Kushal, as they begin their new life in New York City, following 17 years living in exile in Nepal. For a recap, catch Misha's blog in the Huffington Post.
Since their arrival in the US, the Timsina family is able to enjoy freedoms that were stripped from them in Bhutan. They have also adapted to different customs, while retaining traditions from home.
Posted in
Resettlement
,
United States
,
US - New York, NY
| Tags:
refugees
,
Bhutan
,
bhutanese
,
Bronx
,
humanitarian
,
Misha Cohen
,
NYC
,
urban refugees
,
Nepal