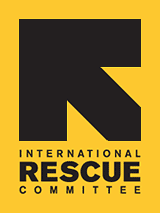 Volunteer Opportunities
The IRC in Los Angeles offers a wide variety of volunteer opportunities for members of the community, businesses, students, and retirees. Whether you are interested in volunteering for a few weeks or a few months, we will work with you to identify fulfilling activities that will fit your schedule. Most volunteer opportunities take place during our normal business hours, Monday through Friday from 9am—5pm. Current volunteer opportunities include:
Administrative Support
The administrative volunteer may act as the front desk receptionist welcoming our clients and assist in enhancing the daily operations of the office. Volunteers will also have the opportunity to work in one of the following departments: Reception and Placement, Immigration or Early Employment.
Learn more.
Pre-Arrival Volunteer
The Pre-Arrival program assists refugee clients with the process of relocation to the United States. The pre-arrival team also facilitates the application process, where the U.S. tie applies on behalf of persons in Iran who qualify to gain refugee status through the Lautenberg program. The pre-arrival volunteer will assist with this application process.
Learn more.