Mariam Habibi*, a 24-year-old Afghan woman living in the Nangarhar province, is on a mission. As a dedicated Community Surveillance Assistant with the International Rescue Committee (IRC), she played a crucial role in ensuring the well-being of her community. Mariam's story is one of resilience, compassion, and determination as she tackles the challenges of malnutrition and the aftermath of an economic downturn in her war-torn homeland.
Mariam's work was going beyond monitoring the health situation in the communities she served. Thanks to financial support from the European Union (EU), Mariam organized live cooking sessions to demonstrate how to prepare nutritious meals and address the issue of malnutrition. Knowing the importance of combining various nutrients and vitamins, she educated women on the significance of milk and healthy foods. Before conducting these sessions, she diligently spread the message through local village leaders, ensuring maximum attendance.
In recent times, Afghanistan has experienced an unparalleled economic collapse, leaving many families struggling to provide for their basic needs. The escalating prices of staple items like rice and flour have exacerbated the already critical issue of malnutrition in the communities Mariam serves. However, her work as a community surveillance assistant with the IRC, in partnership with the EU, has provided her with the means to support her family financially while making a positive impact on her community.
When asked about her hopes for the future of Afghanistan, Mariam expressed her desire for peace and an end to poverty. She dreams of a peaceful life for her fellow Afghans, where economic struggles no longer haunt families and prevent children from receiving proper nutrition and education. Mariam's determination to alleviate malnutrition in her community brings her joy and fulfilment. As the sole breadwinner in her family, her work enabled her to provide for her husband and her 5-month-old twins.
Mariam's message to the world is a plea for support for her fellow Afghans. She highlights the critical economic situation faced by her country and calls for international assistance. She also wishes women to be granted the right to education, recognizing the profound impact education can have on the lives of individuals and the nation as a whole.
Witnessing the devastating effects of malnutrition on children in her community fills Mariam with sadness. She is determined to combat this issue and bring about positive change. Through her efforts and those of the IRC and the EU jointly, Mariam strives to improve the lives of Afghan children and their families. She believes that education and economic stability are the keys to a brighter future.
Mariam's story is a testament to the resilience and strength of the Afghan people, even in the face of adversity. Her commitment to her community and her tireless efforts to combat malnutrition have earned her respect and admiration. Mariam Habibi stands as a beacon of hope, reminding us all of the power of compassion and determination to make a difference in the lives of others.
Together with the EU, the IRC provides primary health services to communities in need in several regions of Afghanistan, including Kabul and Herat. The joint efforts include ensuring access to essential health services, providing support for healthcare workers, procuring medical supplies, and improving infrastructure. The EU-funded IRC activities also focus on providing psychosocial support to vulnerable Afghan populations, including women and girls.  To deliver these services effectively, the IRC uses different access methods depending on the region: health facilities, mobile teams, and community volunteers.
*Name has been changed for privacy reasons.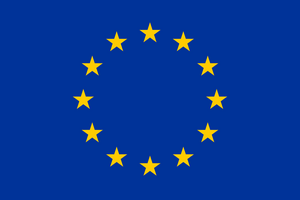 About our work with the European Union