On 30 May 2023, 40-year-old Raouda gave birth to her third child, a healthy baby boy called Abdelrahim. Only two weeks before the birth, she did not think she would see her child be born alive. "What if I went into labor in the bush with my toddler strapped to my back? How would I manage?".
Abdelrahim was born in the maternity ward of the IRC health center of Gaga refugee camp, south-eastern Chad. The camp is 100 kilometers west of the Sudanese border, a trip which takes up to 20 hours in a lorry on unpaved roads. A few weeks before his birth, his heavily pregnant mother Raouda had fled her village in West Darfur, with her second child as well as her sister and her children. "I'm very grateful to God and the staff at the health center, because I didn't think I'd be able to have this child," Raouda says.
The security situation in Sudan, which had already been unstable due to inter-community conflicts, worsened in mid-April following the serious armed conflict between the paramilitary Rapid Support Forces and the Sudanese army in the capital Khartoum, before spreading to other provinces, including the Darfur region, causing the displacement of thousands of people to Chad.
Raouda's village was the scene of mass killings and vast destruction. "People were killing each other. That's when we started taking the road towards the Chadian border. When we arrived, we were turned away and told to go back to Sudan. So, we set off again and kept coming back to see if we could cross." Raouda and her family were on the road for 15 days; "we couldn't cross the border because our enemies were everywhere. In the end, security guards allowed us to cross," she recalls.
The International Rescue Committee (IRC), financially supported by the European Union through a one-year program from June 2022 to June 2023, provided primary health care to refugees from the moment they arrived at the border in makeshift sites, by putting in place a mobile clinic and during the relocalisation process.  In existing and newly settled camps, among them Gaga, the IRC continues to provide health services, including reproductive health for pre- and post-natal consultations. The Gaga camp has been home to over 25,000 Sudanese refugees since 2005, and has now been extended to accommodate newly arrived refugees.
"I took very little food with me when I left home. When we were turned back at the border, we already had nothing to eat. We were very hungry. When we crossed the border, we found some food from the local community. Since I've been here in the camp, thank God, a lot of things have changed. We have water to drink, we've been given soap, and help with a lot of things. My children are washing and finding water to wash themselves. We get food prepared for us. Since I've been here, I feel good."
When Raouda fled Sudan, she went with her sister and their children. They had to leave their elderly mother and Raouda's first-born 14-year-old daughter behind as their mother was not well enough to cross the border then but has since been able to come to Chad. "They are now in the same village I was in, Goungour. My husband is with me here in the Gaga camp. I hope that I'll be able to live in Chad. Even if the NGOs offer me the chance to go to another country, I'll agree. But I don't want to go back to Sudan. My children and I suffered a lot on the way here, at the border."
After the birth, Raouda promptly took baby Abdelrahim back to the IRC's health center for post-natal consultations and vaccinations. Her journey, from fleeing a perilous situation in Sudan to giving birth to a healthy baby boy in the Gaga refugee camp, underscores the strength and determination of refugees.
Since the beginning of its response to the latest conflict in April 2023, UNHRC has registered over 400,000 refugees in Eastern Chad, with expectations that the total number will exceed 600,000 by year-end. An astounding 85% of this refugee population consists of women and children.
As the IRC continues its unwavering efforts to address the protection and nutrition needs of young children like Abdelrahim, there is hope for a brighter future for families seeking safety and stability in Chad.
Overall, thanks to the fast response and funding from partners, including the EU, the IRC has offered health and nutrition services to more than 45,000 clients, like Rouada and Abdelrahim.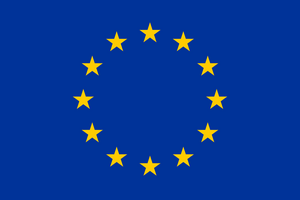 About our work with the European Union