In 2018 one of the worst droughts in decades hit western Afghanistan, bringing devastation for thousands of farmers across the country. Crops failed, livelihoods were destroyed, and many people were forced to leave their homes.
A year on, rural communities in the remote north-western province of Badghis, are beginning to rebuild their lives. The International Rescue Committee is aiding recovery, by providing families in Badghis province with cash relief.
We asked four people to tell us how they'd been affected by drought and what they bought with the cash. These are their stories:
Abdul, farming tools
Abdul has been a farmer for most of his life. He lives in a remote village with his wife and his four children, in a house which he built with his own hands, using traditional mud bricks dried in the sun.
Abdul spends much of his day in his wheat fields. There are no tractors. No heavy machinery. All of his work is done carefully by hand, using a set of simple tools. With commitment and skill, Abdul harvests wheat to sell for a small income that supports his family. But when the drought arrived, Abdul's livelihood was shattered.
I felt like I was free and that we could start again
"I lost all of my crops and with it my job. We were scared and we thought about leaving, but I didn't want to leave my house behind," he says. Without his farm he was barely making enough money to survive and was rapidly falling into a state of debt and despair.
When Abdul received cash from the IRC his life immediately changed for the better. What did he spend the money on? "The first thing I purchased was food, wheat seeds and farming tools," he says. With the cash he received the 30-year-old farmer could also pay off his debt. "I felt like I was free and that we could start again," he says.
The harvest has been good for Abdul this year, and he is once again able to provide for his family. "The most valuable thing I have are my children, and I want to do what I can to make sure they are healthy," says Abdul.
Dunya, Medicine
Dunya was only 27 years old when her husband passed away in 2011, leaving her to raise her five sons alone. "I was too young to be alone already." Life has been tough for Dunya as a single mother, she was only able to make a modest income from cultivating a small farm but it wasn't enough to live on and support her children.
Four of her sons never went to school and instead went straight to work in bigger cities, sending Dunya and her youngest son, Juma, money to keep make sure they had enough to eat.
When the drought came things quickly took a turn for the worst. Dunya's small farm was destroyed, ending a vital source of income. Financial support from her sons was barely enough to survive. The stress of life in destitution soon began to take a toll on Dunya's health.
Cash assistance from the IRC gave Dunya the opportunity to transform her and Juma's life. With cash she was able to visit a doctor and purchase medicine and improve her health.
She has also been able to send Juma to school. "All of my sons have always worked, I thought it would be the same for Juma. But he's my first child who is attending classes and I am so proud. I am proud of him because he's very smart, but I am also proud that I managed myself."
Sajida, Donkey
Sajida stands smiling in the entrance of her home surrounded by her young children. "We've always lived here and we own our house," she says proudly. Sajida and her husband created a comfortable life for themselves, growing wheat and raising cattle.
When drought came, the family lost everything. Sajida remembers the harvest failing, and the feeling of fear, as their money and food soon began to run out. "I cried a lot," she recalls, "it hadn't been this bad in about 20 years. My husband was devastated too."
Cash is important because it gave us a choice
"I started worrying about my children. There wasn't enough to eat, but there was also little alternative - we didn't want to flee and live as displaced people in a tent."
Receiving cash from the IRC gave Sajida a chance to get her life back on track. "Cash is important because it gave us a choice," Sajida explains. "We could independently decide what to do with the money. Some people were given food and goods, and that is not bad, but we were able to invest right where we needed to - and we knew the best what it was that we needed."
Sajida bought two donkeys with the cash which help her husband plough the fields and carry goods from the market.
"When the rains came earlier this year we went to work with the donkeys - everything was done much quicker."
Fatima, food items
Fatima has lived through droughts before. But the drought that hit northern Afghanistan last year was one of the worst she had experienced.
"The drought brought hopelessness," the 50-year-old grandmother remembers, "many people left their homes and still have not returned."
Fatima's situation was particularly difficult. Her husband and one of her sons died and she was left supporting her grandchildren and son's widow. She worked as a farmer, cultivating other people's land in return for food and a small income.
We don't own anything valuable. We value our lives and family.
Fatima says she had little fear for herself when the drought arrived. "The most difficult part is not being able to feed your grandchildren. I felt guilty, like it was my duty and I didn't live up to it."
Fatima shows what she has recently purchased with the cash she received from the IRC: a large bag of rice, and a bowl filled with fresh cucumbers and tomatoes.
She no longer lives in fear. "We now have enough for the coming months."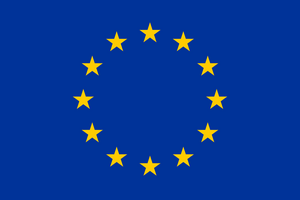 About our work with the European Union