Four years ago, 21-year-old Alganesh had everything to look forward to. Newly married and having recently qualified with a diploma in management, she moved from the Ethiopian countryside to reunite with her husband in Soge, a town in the west of the country
"Soge was a really busy town with a lot of action," she recalls. "It was a diverse place where we saw people from all different parts of the country."
A busy working mum, Alganesh divided her time between caring for her daughter, selling crops at the market, carrying out her studies and socialising with friends.
But then Alganesh started to hear rumours. She heard that violence was breaking out in surrounding areas and that a riot was coming to Soge.
Suddenly, the sound of gunshots were no longer a far, distant sound but a terrifyingly close one. With no time to pack, Alganesh and her husband scooped up Hanna and ran for their lives.
"We even left our laundry hanging on the washing line and porridge cooking on the stove," Alganesh explains. "I scooped up my baby and I ran. I had my daughter to think about – that's why I left when I did."
After narrowly escaping the conflict, Alganesh and her husband walked for hours with Hanna in their arms. Eventually, they found themselves in Sasiga, a camp for people who have been displaced by conflict. Alganesh and her family are among thousands of people who have been forced to flee their homes due to the violence happening between different ethnic groups.
When she first arrived at Sasiga, life was incredibly tough. With no money and little opportunity, Alganesh struggled to survive in a region frequented by drought, disease and food shortages.
"When we first got here, I felt uncomfortable the whole time," Alganesh says. "I was always sick and going to the hospital. I couldn't get diapers for my daughter. I always thought about my life before this and what happened to our family. I just sat there holding my baby and didn't talk to the people around me."
Alganesh noticed that Hanna was starting to lose weight. The International Rescue Committee's mobile health and nutrition team do door-to-door visits across Sasiga and the team diagnosed Hanna with malnutrition and started her on a course of treatment. "Now she's in a good condition," Alganesh explains. "If it wasn't for IRC's free health services, I don't know how we would have survived, because we had no money. Now, things are a lot better, we have a small house to rent."
Alganesh hopes that one day she'll be able to return home. "I haven't seen Soge after the conflict. I heard that all the houses are destroyed and the area that was once a busy market is just a field. But I always hear on the radio that the conflicts are calming down in Soge, my biggest fear is that we'll be left here but we're not going to return until the government says it's safe."
Alganesh's daughter continues to be a source of strength whilst she faces the daily challenges in the camp. "I dream that one day I'll be able to finish my studies, support my family and return home. Despite our struggles, I see a brighter future for Hanna. I hope she becomes a strong and educated woman."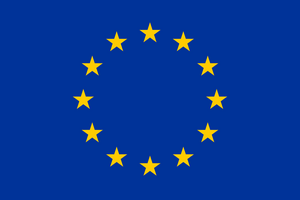 About our work with the European Union