Living in the largest refugee camp in the world, there's nothing Tahera Begum dreams of more than returning to her home. 
"My heart burns for my home at every moment," says 32-year old Tahera. A mother to six children, Tahera and her family are originally from Maungdaw, a small town in Myanmar bordering Bangladesh. 
Tahera remembers life being peaceful in Myanmar. Her family had a two-story house, land and livestock. They had a support system, being surrounded by neighbours and relatives. But things changed when violence against the Rohingya escalated in 2017. Tahera's village was attacked, most houses and cattle were burnt, and she even lost a few relatives in the upheaval. Seeing no end in sight, she and her family had no choice but to leave for Bangladesh.
"I was full of sorrow," she says, describing the journey to Bangladesh. "We were struggling to walk while carrying all our children." It was three in the morning when Tahera and her family decided to leave. After walking for two days, they finally came across some strangers who were kind enough to offer some food and shelter to the worn-out family.
"They wanted to cook food for us, but I declined," said Tahera. "But they insisted, saying that we were no different than them." After this, Tahera and her family moved from place to place until finally arriving at Cox's Bazaar, where they have lived for the last five years.
The camp hosts as estimated 919,000 people, making it the largest refugee camp in the world. Camps are often overcrowded, with makeshift homes often constructed out of bamboo and tarpaulin and unable to withstand the heat, cold or the monsoon season. 
"Sickness can occur at any moment," Tahera explains. The tent she lives in — which is made out of tarpaulin — doesn't allow any air to pass through, and is drenched when there are heavy rains.
Overcrowding leads to frequent outbreaks of diseases such as cholera, hepatitis, and scabies, and malnutrition is especially rampant among a population which is unable to make ends meet on a daily basis.
When Tahera's family was afflicted with scabies, she was able to visit the IRC's healthcare center — which is supported by the European Union (EU) —  for treatment. Through EU funding, the IRC is able to administer treatment and provide medication for residents of the camp who otherwise have no resources to afford proper healthcare.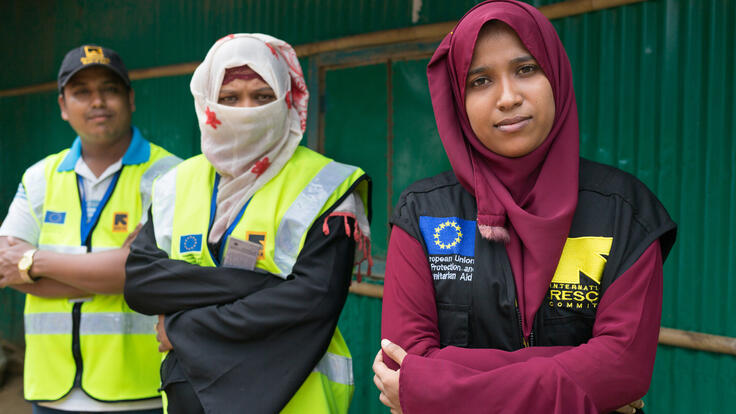 "It was easy to receive services there," Tahera says. Together with her family, she was able to visit the healthcare center more than ten times. Tahera herself started to exhibit signs of anemia; through consultations with the doctors at the center, she was able to get a much-needed blood transfusion. 
The EU-funded center is a lifeline for the family, who otherwise struggle to even buy enough food to feed themselves. Now, Tahera is able to take her children to the center whenever they have fever, or suffer from any kind of sickness. "They usually recover fast after a visit," she says. 
Even after five years, Tahera is extremely grateful to the people of Bangladesh for giving her family shelter — but her heart belongs to her home country of Myanmar. "Although we get everything here, we do not have peace of mind," she explains. As a mother, she is often worried about her children's education, hoping that they will receive education and carve a better future for themselves. 
Through all the obstacles Tahera and her family have endured, they have fierce hope that they will one day return to their homeland. "We've faced so much oppression," she says, a faint smile on her face. "Despite this, we have survived. We have no choice but to have hope that we'll return to our home one day."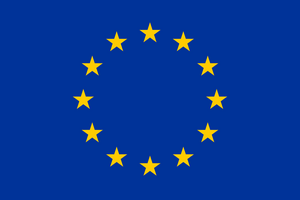 About our work with the European Union