In April, recent fighting in Libya's capital city of Tripoli hit headline news and caused thousands of people to flee their homes.
Even before this escalation in violence, there were over one million people affected by the ongoing crisis and political instability. Misrata and Sirte are dominated by extremely conservative groups, with Sirte being among the most heavily conflict-affected regions in the whole country, with a significant presence of ISIS fighters. As a result, the effects of the conflict have been felt by women the most. Marginalised and discriminated against, women face difficulties with getting a job, accessing healthcare and making decisions for their families.
Against the odds, the International Rescue Committee's mobile health and protection teams are fighting to deliver life-saving care especially in remote areas. The security situation in the country means the journeys can be risky, but the team are determined to see people most in need.
Meet some of our unstoppable staff:
Eman, community health worker
Eman works in our mobile health team as a community health worker. Every week, the team, including a gynaecologist, paediatrician, nurse, doctor and gender-based violence caseworker, drives to Abu Grain, a remote village in the south of Misrata. The health centre that the IRC supports is often the only opportunity for people to speak to a medical professional as the other clinics are very far away, private and too expensive. Eman's role is to raise awareness with women on how they can stay healthy. She provides advice on how to prevent and treat diabetes and high blood pressure and guidance on how to check for breast cancer.
Delivering these messages in Abu Grain comes with its challenges as women's lives are often controlled by men. Eman remembers three sisters whose brother was preventing them from getting treatment after they had been diagnosed with hypertension. "They were in a very bad mental state," Eman says. To make sure women get the medication and information they need, Eman goes to the local mosque during times when there are no men. The team have to continually navigate complex situations like this to keep women safe, but ultimately, she finds the job rewarding: "The best part of my work is when women tell me that they have become better."
Fatima, gynaecologist
Fatima works as a gynaecologist helping women at the health centre supported by the IRC in Sirte, a city in the north of the country that has been deeply affected by the crisis in Libya.  In 2014, a NATO bomb destroyed the majority of the city and in 2015 ISIS took it over, forcing most of the population to flee. Today, ISIS have been pushed out but much of the city is still damaged and it is difficult for people to access healthcare and basic services.
Within the centre, funded by the European Union, Fatima provides care to women who have just had babies, treats infections, performs minor surgeries and gives contraceptives. Fatima has been a gynaecologist for eleven years and used to train other doctors before getting the job at the IRC.
She credits growing up with ten sisters as her the drive to help women. "The women suffer the most, especially in war," she tells us. "Women don't have rights, they can't easily get a job – but a woman has to stay strong."
Mohamad Al Ajnaf, doctor
29-year-old Mohamad had always dreamed of becoming a doctor since he was a child. Now he's part of the mobile health team that go out to the surrounding areas of Misrata to deliver crucial care for the community. "Many women are unable to reach medical services," Mohamad explains. "They don't get proper care because they cannot afford private services and central hospitals are too crowded. Our role is to provide clinics in remote areas that don't have proper services. People flock heavily during our visits – the area is really in need."
Mohamad acknowledges that being a doctor comes with a big responsibility, but he wouldn't want to do anything else. "Of course there is a lot of pressure – but I've found my calling in working for the IRC. We reach out to people really in need. When you help someone who is in need and change their life – that is something big and joyful."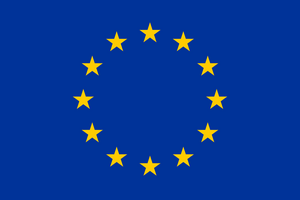 About our work with the European Union