Amina* resides in the Mopti region of Mali. A 31-year-old mother of two, she's dedicated to supporting young women and girls who are facing risks of gender-based violence.
Amina's day starts early, tending to her family's needs before heading to the office. As a Psychosocial Assistant at the International Rescue Committee (IRC) in Mali, her work takes her through long distances, travelling on challenging terrain.
"Depending on the mission area, I can travel up to 45 kilometers [about 28 miles]. The journey is not always safe, as we are often confronted with irregular checkpoints set by irregular armed groups," Amina explains. But these challenges are nothing compared to the strength she draws from the people she comes in contact with.
When she's on the ground, Amina's mission is clear: she must do whatever she can to support survivors of gender-based violence and those at risk, creating safe spaces for healing. 
With the support of the European Union, Amina and her team run knitting and mat-making workshops. These activities offer women and girls a safe space where they can gather outside their homes, discuss their mutual experiences, and be made aware of gender-based violence and the support services available to them while engaging in creative mediums.
The mats made here are an essential part of West African culture. They are often used indoors or outdoors for gathering and eating, and can be made from plant material or recycled plastic.
During these sessions, as well as in her one-to-one consultations, Amina knows how to gradually build trust with survivors of violence. "During psychosocial care, I try to control my emotions, I comfort the clients as much as possible, I encourage them to talk, insist on the confidential nature of the discussion and remind them that it's not their fault," she explains. 
With a survivor-centered focus, the women choose their own path to recovery —be it psychosocial support, medical care, legal assistance, or a combination of these.
One story that deeply impacted Amina was that of a woman who had been sexually assaulted by a group of young men. Isolated and unsupported, this survivor's experience was made even worse by the blame she faced from her in-laws. "I could see the shame and despair in this woman's eyes," recalls Amina. This story, like many others, took an emotional toll on Amina, often requiring days for her to recover fully.
But through it all, her determination never wavered. Amina finds solace in the positive transformations she helps facilitate. This particular survivor found healing through Amina's guidance. 
After multiple sessions of psychosocial care, medical treatment, and legal justice, she returned home — proving to herself that she was a beacon of resilience. For Amina, witnessing this transformation only reaffirmed her commitment to the job. "It was incredible for me to witness her recovery, and to know that I had contributed to it," she shares, a smile on her face.
Outside of her demanding role, Amina says her preferred way to recharge is by spending time with her family and children. They remind her of the beauty that exists in life beyond the challenges she faces.
Amina is one of the many dedicated individuals who help the IRC in making an impact in Mali. Thanks to a partnership with the European Union, IRC staff like Amina reached more than 800 girls and women. These IRC initiatives provide a lifeline for women and girls, breaking the barriers of silence and creating a network of empowerment.
Amina's dedication doesn't stop there. She dreams of one day becoming a Women Protection and Empowerment officer, a role that would allow her to provide support not only to survivors but also to her fellow psychosocial assistants — ultimately furthering her personal goal of supporting women and girls who have nowhere else to turn to.
*Last name excluded for privacy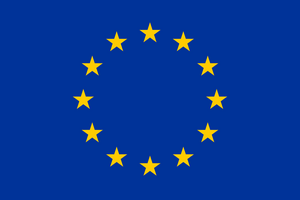 About our work with the European Union