The COVID-19 pandemic has swept through the entire world, bringing with it steep economic losses in even the wealthiest countries. Many from the most vulnerable areas in the world have been disproportionately affected as a result. 
Even before the pandemic, Yemenis were facing massive spikes in staple food prices. The coronavirus has only served to exacerbate the crisis in the country, as the pandemic continues to disrupt foreign currency inflows into Yemen. Lockdowns in other countries have interfered with global supply chains, driving up transport costs and delaying shipments of essential items to a country that imports 90% of its food. 
Against this backdrop, a sharp decline in the value of the country's currency coupled with stagnant wages means that average Yemenis are struggling to meet their needs. As the country enters its seventh year of war, over 67% of the Yemeni population is in desperate need of emergency relief. 
Asrar Mohammed Basem, a 30-year old mother living in the Al-Sawda camp, located in the Al-Dhale'e Governorate in the south, told the IRC about how price increases had affected her family. "We can't buy anything these days with these prices," said Asrar. "A sack of flour used to cost 5 to 6 thousand Yemeni rials (YR) (around €6)  , but now it costs 8500 YR (around €8). If we buy flour, we won't be able to buy sugar and oil. We can't afford to buy everything."
As a result of rising food prices, families in Yemen have resorted to harmful coping strategies to make ends meet. Surveys conducted by the IRC illustrate the gravity of the situation: 66% reported reducing the number of meals eaten a day, 74% reported relying on relatively inexpensive food items, 68% reported limiting portion sizes, and 57% of adults had to skip meals in order to have enough food to feed their small children. 
Living together with her seven children, Asrar's husband finds daily work by renting a motorbike, paying 1000 YR (around €1) every day to the owner. This allows him enough income to buy relatively inexpensive food items for family meals such as bread and tea. 
Having bread and tea for most of their meals, Asrar's children are increasingly at risk of developing persistent malnutrition and related diseases. As the family subsisted on meals lacking in nutrients, her youngest daughter, Tahani, developed acute malnutrition and anaemia as a result.
Funding from the European Union has allowed the IRC to run mobile clinics in southern Yemen, aiming to provide screening and treatment for malnutrition for families in dire need of assistance. Many of the families that IRC health workers reach through field visits have shared similar stories.
"She had severe malnutrition because we had no proper food," explains Asrar. "I couldn't afford taking her to a private hospital either. If we went to a public hospital, they'd give us medicine to treat her fever and tell us to buy the rest from outside. The medicines cost 7000 YR (around €7) - so we just couldn't afford them."
Taqwa Hassan Ali, a 20-year old mother living in the Al-Sahdah camp, shares a similar story. By October 2020, staple food items found in every household — such as wheat, rice, oil, sugar and flour — cost more than twice as much as compared to the beginning of the conflict. 
"Increasing prices meant that our financial situation became very bad," said Taqwa. "We were not even able to visit the hospital or buy medicine for our children." Taqwa and her husband Mohammed had to sell personal belongings to visit the hospital when their children fell sick. 
With the support of the IRC's EU-funded mobile health clinics - which includes a mobile pharmacy - the family once again has access to vital medicine for their children. "It has made a big difference in our lives," said Mohammed. "Before, we weren't able to even visit the hospital. Now with the mobile clinic, we receive nutrition [for our children] and medicine. We've benefited a lot from their services."
Despite all the setbacks they've endured, Asrar and Taqwa are hopeful for the future of their country, and what it means for their families. "I wish for the war to end, and for my children to live safely again," says Asrar. "When my children feel better, I feel better too."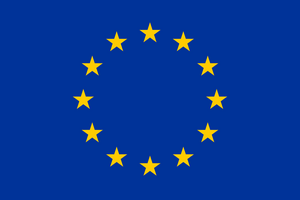 About our work with the European Union