When Tahani was 13 years old, her mother died in childbirth.
"We were living in a rural area far away from any hospitals and my mum started to get contractions. My father wasn't home," she remembers. By the time Tahini's father made it back and took them to hospital, her mother, Zahra, was bleeding.
"The hospital didn't have blood to give her. She delivered normally but passed away due to the bleeding. That day, I made a promise to her that I would help other women, as I did not want anyone to suffer like she had."
Tahani is now 33-years-old and has kept her word. For over two years, she has been working as a midwife for the International Rescue Committee's mobile health teams in and around Al Dahle'e, Yemen, where she also grew up.
The Yemen Tahani was raised in was not at war – but it was in turmoil. Before fighting broke out in Yemen, the country was ranked as having one the highest rates of child malnutrition in the world, and being one of the worst places in the world to be a woman.
The last four years of war has plunged the country into even deeper strife: now almost 80% of the population are in need of humanitarian assistance. Millions of people are teetering on the brink of survival without access to food or healthcare.
As Tahani explains, people in rural areas can be the hardest hit: "The roads are damaged and hospitals are far away and difficult to access. Many people are living in poverty since the war, so people cannot afford to rent cars to get to the hospital. There is no qualified care in lots of areas – for pregnant women, this means that no one has been monitoring their pregnancies. Miscarriages are common."
The IRC's mobile health teams drive to the hardest-to-reach areas across the country. Setting up in abandoned buildings and clinics, our teams provide vital healthcare to thousands of people in need. Often, it's the only time they'll be able to see doctors, nurses and midwives like Tahani.
Tahani carries out check-ups for pregnant women, providing advice, measuring blood pressure, doing blood tests and checking if the women are malnourished. She then provides medicine or makes referrals to hospitals if the problems are acute. "The majority of the women I'm seeing suffer infections, malnutrition, anemia and have unhealthy blood pressure levels."
But to reach these women, the team must first navigate check points and precarious roads through the mountains. "When we first started working, people at checkpoints used to question us, now they know what we're doing," Tahani says. "The rain makes it worse: the roads are made out of sand and rocks so when it floods it restricts our movement and we have to find alternative routes."
A key part of Tahani's role is educating families on how they can look after their health. "We have women that have miscarriages because they're not taken to hospital because the families refuse. Grandmothers believe they need to stay at home and have honey, cinnamon and other natural herbs," Tahani explains.
Tahani runs awareness sessions to educate the community on how they can avoid malnutrition, stay safe and hygienic and the importance of vaccinations and hospitals.
"I've seen the awareness changing – mothers are learning how to take care of themselves and the men are learning how to take of their pregnant partners."
With her promise to her mother driving her forward, Tahani is determined to keep striving for a brighter future for her country.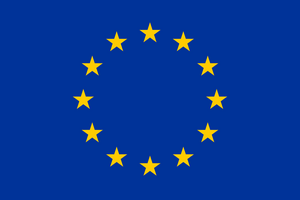 About our work with the European Union