Dr. Waood remembers the time when she was pregnant. It was 2015, and the sounds of war were at an all-time high.
Now 34 years old, she recounts the time when missiles were falling around her home in Aden, located in the south of Yemen. "For me, being a mother was a dream," she explains. But her pregnancy came at the time when the conflict was just beginning.
The fear in her voice is palpable as she remembers what was happening at that moment. "I remember I was on the third floor of my home. Then the plane started to throw missiles. Suddenly, I found myself on the ground floor. I didn't know how I moved that far downstairs – the sounds were so loud. I just wanted to protect myself and my baby."
Having gone through this experience, she's resolved to make sure no other woman should have to fear for their life while pregnant. That's why she decided to become a Reproductive Health Officer in the first place. "I hope no woman suffers like this," she says.
Yemen, now in its ninth year of war, is experiencing an exacerbating economic crisis. Violence escalated in 2021 and early 2022, followed by an UN-mediated ceasefire that lasted from April to October. This reduced fighting for a few months, but ultimately failed to alleviate the economic and health consequences that still continue today. An approximate 3.6 million people have been displaced as a result.
Yemen's malnutrition rate was classified as one of the world's worst before the conflict had even begun. Today, around 2.2 million children under 5 years old and 1.3 million pregnant and breastfeeding women are suffering from acute malnutrition. As conditions worsen, women and minors remain some of the most disproportionately affected.
With funding from the European Union (EU), the IRC is running mobile medical clinics in Yemen, aimed at providing essential care to displaced people living in camps. The services range from primary healthcare, screening and treatment of malnutrition, provision of medication, and reproductive healthcare.
Dr. Waood explains that during the war, much of Yemen's healthcare infrastructure was destroyed, resulting in many women lacking access to health services, including prenatal or postnatal care. Many displaced people live in remote regions in Yemen with no healthcare facilities at all — with little financial means to even travel to them.
The mobile health teams make regular visits to these regions. Dr. Waood supervises the IRC midwives who provide reproductive health services. The midwives give pregnant women consultations on safe practices, providing medicines and vitamins to aid pregnancy, and offer advice on how to notice signs of complications.
Explaining why it's so important for her to support women, Dr. Waood says, "a woman is the cornerstone of the community. She's the mother, the sister, the grandmother. So if we take care of this bedrock, we're taking care of the family as a whole."
But being a healthcare worker in a patriarchal society comes with its own challenges. Dr. Waood is no stranger to this. Often, when traveling to a remote location, she and the other female staff are routinely asked at checkpoints if a male chaperone is accompanying them. If they say no, they are sometimes refused access.
Despite the hurdles, Dr. Waood knows she'll never give up. She's adamant to be a source of support and motivation for both her team and her patients.
She encourages them to learn from her own experience. "[I tell them to] ask for help if you need it," she says. "Don't hesitate to reach out to the midwives if anything troubles you — we're here to help you."
The smile she sees on a mother's face, or sharing a cup of tea with her team during their afternoon break — these simple pleasures keep Dr. Waood going, despite the difficult circumstances she works in every day. She has one sincere wish: for the war to stop, so people can once again live in peace, without any restrictions.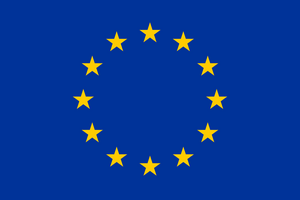 About our work with the European Union