Nestled away in Colombia's Andean mountains, Medellin makes for a stunning spectacle. Fast establishing itself as a tourist destination, thousands of people now flock to the city every year to visit.
20-year-old Erika came to Medellin from Venezuela for a very different reason: to find a better future for herself and her 5-year-old son, Deivy.
Erika remembers the situation she left behind in Venezuela.
"Sometimes there was work, sometimes there wasn't. I couldn't make enough money to buy the most essential things for my son. I was struggling to even feed him. This is why we left."
As life became difficult for her in Venezuela, Erika decided to join the 1.5 million Venezuelans who have settled in Colombia. The journey was long and treacherous, especially for a single mother with her young boy, with many dangers along the way.
For Venezuelans on the move, it is women and children who are especially vulnerable to exploitation from gangs and traffickers. Erika recalls her own experience:
"Sometimes I was approached by men. I would set boundaries with them, but we were really scared on the road because we didn't know who would approach us. We had to constantly be on the lookout."
The final stage of her journey to Medellin was an 18 day walk, which took them through the cold and mountainous landscape of central Colombia.
"We heard about people dying along the way. But we had to risk it, all or nothing," Erika said.
Living hand-to-mouth, with nothing but the clothes they were wearing, the 20-year old mother relied solely on the support and kindness of strangers.
"While I was on the road I had a lot of feelings. I would think of my son. I didn't want to keep going sometime. But we never ran out of food, thank God. There were always people on the road that would buy us food. They would make food and give it out along the route."
Despite the risks of travel, Erika remains positive about the experience: "the journey really helps you to value the things you have."
Erika and her son arrived safely in the city of Medellin. But eight months on, life remains challenging for the family. Erika now shares a small house with her uncle on the outskirts of town but she has struggled to make ends meet.
Without official documentation, Erika has been unable to find stable employment. Determined to do the best for her family she is now working on the streets, selling coffee and sweets. Erika has also been unable to send her son to school, which means that instead of enjoying an education, Dievy has to accompany his mum to work.
Famous for its temperate climate, the Medellin is often referred to as the 'City of Eternal Spring'. But for Erika and her son, the rain and cold that this brings can be a real challenge.
"The changes in weather are really difficult and harmful for my son, when he catches a cold," Erika explains. Reflecting on her the start of life in Medellin, she says:
"It has been hard. I've been afraid of not being able to raise my son well, of not being able to cover the things he needs. Our health is my biggest worry, because some kids are malnourished here. Children can't get proper nutrition because we can't get proper employment."
Erika is one of hundreds of Venezuelan mothers being supported by the International Rescue Committee in Medellin. When she spoke to us, Erika had just returned from an appointment at her local IRC-supported health centre, where she receives free health care and regular support with childcare.
"The IRC has helped me a lot. They check up on me and my son, whether I have an appointment or not they text me, ask me how I am doing, how I feel, they ask me about my son. They've been watching me in that regard and they've helped me a lot."
From the balcony of her house, Erika watches her son Dievy playing football on the winding streets below. She reflects on how much they have both endured to find safety in Medellin.
 "I now want my son to have a better life. I hope I can give him stability for the future."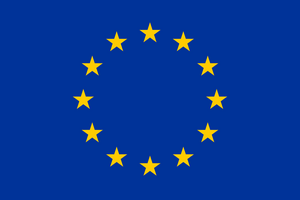 About our work with the European Union