Eight-year-old Fatima has a dream: to become a doctor, so she can help people in her community.
"I feel very happy when I come to school," says Fatima, a bright smile on her face.
Five years ago, Fatima's dreams were threatened when armed groups attacked her home in the outskirts of Maiduguri, causing her to flee with her family. 
Now living in another city called Damaturu, they've had to rebuild their lives. Fatima left behind her beloved home and friends, whilst her mother, Habiba, has struggled to find an income far from home. 
The displacement also meant Fatima missed vital years of school. She's not alone. Around 1.5 million children were out of school across northeastern Nigeria in 2019; this number spiked to 4.5 million at the height of the COVID-19 pandemic in 2020.
Through funding from the European Union (EU), the multi-country Programmatic Partnership helps school-aged children in Nigeria, Niger, and Cameroon access quality education and protection services. The IRC runs Accelerated Learning Programmes across the Borno, Adamawa and Yobe states of northeastern Nigeria, aimed at helping children affected by conflict catch up in a safe, supportive environment. 
Staff who are trained to work with at-risk children conduct activities to support them to feel empowered. Educators from the community teach children like Fatima lessons such as maths, reading and writing, as well as key social-emotional skills, like managing their emotions, learning positive coping mechanisms, and setting goals.
Aisha, a Community Learning Facilitator with the IRC, understands the difference these classes can make in the lives of children. "Education is a basic right for every child in the world," she says. Before starting with the IRC, Aisha used to visit families in her community and give lessons to their young children. "It used to motivate them when I would come," she explains with a smile. "A teacher can be someone who really plays an important role in your life." 
Aisha met Fatima and her family when they had just arrived in Damaturu. The effects of displacement on Fatima were clear. "She used to be someone who cried when you talked too much to her," recalls Aisha. "She didn't know how to write, or even do simple arithmetic."
But since attending the classes, Aisha has seen considerable growth in Fatima. "She usually smiles now," says Aisha. "Through constant motivation and encouragement, Fatima is now determined to shine as a student.  "Whenever I'm writing something, she usually tries her best to see that she finishes before everyone [else]," says Aisha, smiling at Fatima.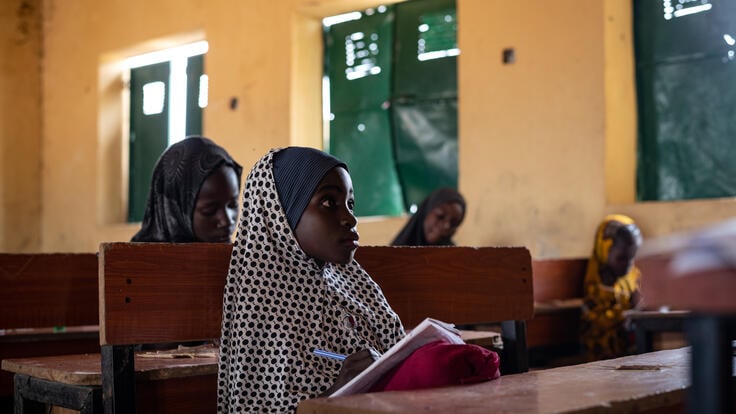 Habiba has also noticed these changes in her daughter. "When [Fatima] returns from class, she tells me, 'Mum, see I learned this today', and it surprises me," she says. It's clear to Habiba that going back to school has helped Fatima regain the confidence and liveliness she had lost after what she's been through. "I'm very proud of her," says Habiba, looking lovingly at Fatima. 
Thanks to the support of her parents and educators such as Aisha, Fatima once again has the opportunity that many children in northeastern Nigeria have lost. Habiba has high hopes for Fatima and her other children, and believes that education is the road towards future success. "It's so important for them to attend school," she says, "because one of them may be a breakthrough from a thousand."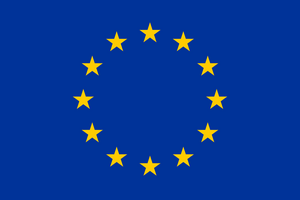 About our work with the European Union