COVID-19 brought school closures across the country in Cameroon. But the virus was not the only threat to education families had to contend with: in the Far North of the country, conflict has ravaged many communities, leaving thousands displaced. 
Thousands of children have missed out on years of vital schooling across West Africa. Through funding from the European Union (EU), the IRC has been able to adapt classrooms to be COVID-secure and get children back in the classroom to catch up on lessons missed.
Providing catch-up classes is only one part of the picture – the multi-country Programmatic Partnership with the EU helps school-aged children in Nigeria, Niger, and Cameroon access quality education and protection services. The IRC also works with parents to ensure children have a safe and supportive home environment, and children at risk of violence are able to receive the necessary support they need.
Photos by Njouliaminche Zedou
10-year old Anastasie lives in Oudjila Igazawa Village, located in the Mayo Sava department of the Far North of Cameroon, with her grandparents, parents and siblings. She dreams of one day becoming a teacher, and believes all children have the right to an education.
Through the support of the EU, Anastasie attends our Safe Healing and Learning Spaces. Children who have been out of school are taught basic reading, writing, maths and social-emotional skills, aiming to create a bridge into formal school. Anastasie believes every child  should have these kinds of opportunities. "I want all children to go to school, especially girls who are told that they should stay home," she says.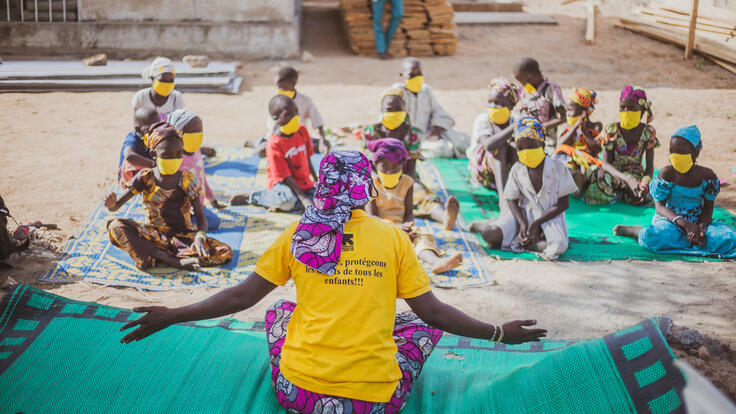 In addition to receiving academic support at the Safe Healing and Learning Space, children are taught the importance of hygiene, as well as techniques to prevent the spread of COVID-19. Children are encouraged to wear masks, distance, and properly wash their hands.
Hand-washing stations have been set up at the Safe Healing and Learning Spaces, so children and adults are able to properly wash their hands while coming and going.
11-year old Kauvaumah lives in Gouria Village, in the Mayo Tsanaga department, with her parents and eight siblings.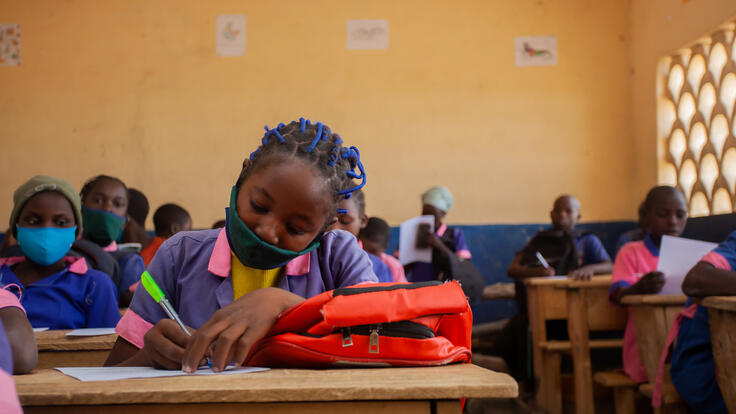 Kauvaumah is determined to read and write well so she can become a doctor in the future. As a student of the Gouria Public School, she's on the path to work towards her goal.
Zara Tapita (pictured center) is a 54-year-old widow living in Oudjila Igazawa Village with nine children under her care. Zara provides for her family by rearing cattle and running a small business selling sugar, tea, and oil. One of her daughters, Adora, is part of the IRC's EU-funded Safe Healing and Learning Spaces.
Along with other parents in her community, Zara attends sessions targeted towards caregivers. These sessions teach parenting skills like positive discipline, tips for supporting their children emotionally, as well as stress management so they can maintain healthy environments at home for their children. Zara believes these sessions will help her encourage Adora to continue studying, and better take care of her needs.
41-year old Komonda lives in Makandai Village, in the Mayo Tsanaga department in the Far North of Cameroon, and is a father of four children. He has hopes for his children to become teachers and grow up to support their communities.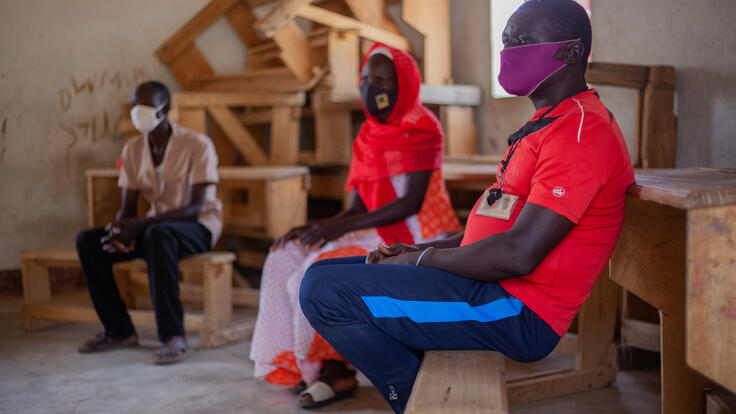 Together with other parents, Komonda advocates for the importance of education among members of his community. When children don't turn up at school, he visits them at their homes and personally talks to their parents to find out why.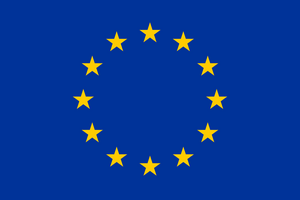 About our work with the European Union