Yangon, Myanmar, 31 May 2023 —  The International Rescue Committee (IRC) has provided crucial assistance to the people of Myanmar through a one-year project funded by the European Union (EU) to respond to the ongoing insecurity and the impacts of COVID-19. 
The humanitarian crisis in Myanmar, compounded by the recent impact of Cyclone Mocha, is dire. Prolonged conflict, collapsing basic services, economic downturn, and the devaluation of the Myanmar kyat have increased poverty. Nearly 40% of the population lives in poverty, and more than 17.6 million people urgently require humanitarian aid.
The IRC has been providing life-saving humanitarian assistance in Asia for nearly five decades. In countries such as Afghanistan, Bangladesh, Myanmar, Pakistan, and Thailand, IRC has been instrumental in supporting refugees and displaced people facing crises caused by conflict and climate change. IRC's support ensures that families have access to emergency supplies, healthcare, education, and livelihood opportunities, promoting their survival and well-being.
Launched in March 2022, the EU-funded project addressed the key emergency needs of nearly 128,000 individuals, including 78,000 women and 50,000 men, through vital protection, health, and water, sanitation, and hygiene (WASH) interventions.
The

protection

interventions included gender-based violence (GBV) prevention and response services, and the provision of emergency assistance, such as assistive devices for persons with disabilities. IRC mobile teams have been working in protecting women and girls and reduce their exposure to violence while increasing their chances of recovery through case management, referrals, support, safety audits, and awareness raising. IRC has also strengthened the capacity of local organisations and staff to deliver high-quality GBV programming, engaging community leaders in raising awareness and assessing GBV needs. 

The IRC has delivered comprehensive primary

healthcare services

through mobile clinics in partnership with local organisations. COVID-19 mitigation measures have been implemented to reduce transmission risks. IRC has also worked to enhance the capacity of local partners, community management committees, and volunteers through training and supportive supervision.

Finally, the IRC has implemented

WASH

activities in collaboration with trained Community Hygiene Clubs, volunteers, local authorities, and communities hosting internally displaced persons (IDPs). Targeted beneficiaries have received basic WASH services, including safe water, sanitation facilities, waste management materials, and hygiene items. Hygiene promotion messages, including COVID-19 awareness, have been disseminated.
This collaboration between IRC and the European Union highlights the critical importance of humanitarian support in Myanmar. 
Currently, the impact of Cyclone Mocha, combined with the ongoing conflict, is expected to significantly increase humanitarian needs. However, the current funding for the Humanitarian Response Plan is insufficient. Continuous support from the European Union remains crucial to providing vital assistance to populations exposed to increased risks and needs.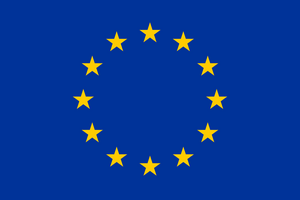 About our work with the European Union