Yangon, 29 June 2023 —  The International Rescue Committee (IRC), with funding from the European Union (EU), has launched a comprehensive manual for home-based care for COVID-19, enabling essential medical services to individuals impacted by the pandemic in Myanmar.
Over the last decade, protracted conflict among various groups, collapsing basic services, economic meltdown, inflation, and currency devaluation have exacerbated poverty and suffering for the people of Myanmar and left 17.6 million people in need of immediate humanitarian aid especially women and children whose situation is exasperated by gender-based violence.
Richard Orengo, IRC Myanmar Director, said, 
"Following the economic decline as a result of conflict and climate change like the recent Cyclone Mocha, most communities are stretched beyond their ability to cope as most depend of humanitarian assistance. With support from the European Union and dedicated local partners, IRC has established COVID-19 care centers, trained healthcare providers, and prepositioned vital supplies including non-food items. Together, we are making a tangible impact, strengthening communities to build  resilience in the face of conflict and natural disasters."
IRC established in-patient care centers for moderate to critical COVID-19 cases, developed guidelines and provided training to healthcare providers ensuring home-based clinical care. Additionally, vital oxygen equipment and commodities were procured and distributed, guaranteeing adequate supplies for COVID-19 patients. 
Technical support, including infection prevention and control training and proper usage of personal protective equipment, was provided by IRC. Prepositioning of medical drugs and commodities prevented supply chain disruptions. Despite challenges, IRC sourced quality drugs through importation when local availability was limited.
To date, the IRC and partners have reached nearly 29,000 individuals, thanks to the EU-funded program. This initiative has been instrumental in delivering accessible and quality care to those impacted by COVID-19.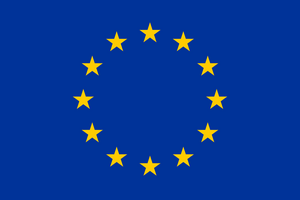 About our work with the European Union