Daw Aye remembers the day she had to flee her home. 
Living with her family in Myanmar, her family used to depend on farming to make ends meet. As fighting escalated, the people in her village grew increasingly afraid. Seeing no option in sight, many decided to leave. 
With little routes on land, many had to flee to a nearby township on boats. Finding refuge in a monastery, many families found themselves in dire need of basic necessities. 
It's no secret — in emergency and crisis situations, women and girls are often the most at risk of exploitation. Women and girls in crisis zones face discrimination, violence, and a lack of equal opportunities that threaten their lives and rob them of their potential at a rate greater than men.
In partnership with the European Union (EU), the IRC is working towards combating gender inequality and unequal access to services for women and girls in the most fragile contexts. 
In Myanmar, the IRC provided dignity kits, containing essential items for women and girls, including clothes and materials they could use daily for their personal hygiene. For those like Daw Aye, who had fled with little possessions — this provided some respite from the struggle of living their normal lives each day. "Many of us had to run away suddenly and were only able to bring two sets of clothes," she said. "We were even unable to take any money with us."
Besides this, the long-term emotional impact of having to leave everything behind suddenly is one of the greatest challenges. Many suffer a great impact on their emotional health, with women and girls having no one to turn to in case they face challenges such as gender-based violence.
Through funds from the EU, the IRC was able to provide Daw Aye and other women with a hotline they could call, which provided them with real-time information about the services they could seek out for support. They could also receive counseling sessions to help to combat the psychological impact of fleeing.
This immediate support can be crucial for those like Daw Aye, who were facing considerable anxiety and stress. "We were dealing with a lot of emotional trauma and fear after leaving," she explained. "We were all happy that we had support in a dire situation."
Even through all these hurdles, Daw Aye still holds hope for a more stable future. Despite all the uncertainty and the trials she passed through, she dreams of one day returning to her past life, and living with her family in peace.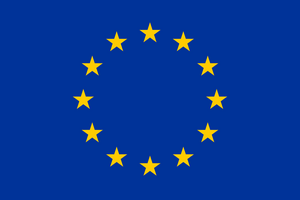 About our work with the European Union